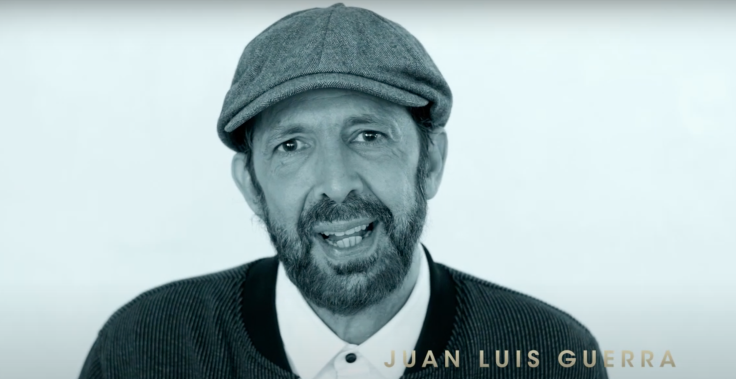 After a successful launch late last year HBO Latino Presents: A Tiny Audience, is back with an all-new episode. In this special edition of A Tiny Audience, four top Latin musical artists pay tribute to the legendary singer Juan Luis Guerra, each performing one of his songs and sharing a special anecdote in appreciation of his great contributions to their shared art. As a bonus, Guerra – via interview – reveals on camera his own appreciation for each of these uniquely talented musicians and protégés. Guerra songs covered include "Amor de Conuco," "Testimonio," "Burbujas de Amor," and "Ay Mujer."

HBO Latino Presents: A Tiny Audience is a series of intimate music specials featuring multiple chart-topping Latin musicians, live and unfiltered, who not only reveals a personal secret to the "tiny" audience before them but also perform songs that are especially meaningful to them. In partnership with February Entertainment LLC, the episodes feature an eclectic group of artists including Juanes, Natti Natasha, Sebastián Yatra, Jackie Cruz, Piso 21, Mon Laferte, Fonseca, Natalia Jimenez, Diego Torres, Draco Rosa, Cami, Jesse & Joy, Tommy Torres, Debi Nova, Alejandra Guzmán, Sech, La Santa Cecilia, Ally Brooke, Vicente García, and Danny Ocean.

All episodes of the series are available on HBO GO, HBO NOW, and on HBO via HBO Max and other partners' platforms. Don't miss these "tiny" studio concerts with big sounds, and even bigger hearts!
© 2023 Latin Times. All rights reserved. Do not reproduce without permission.