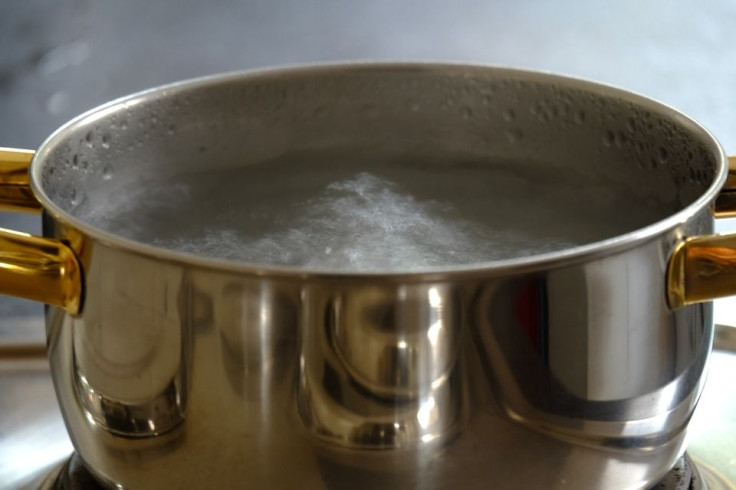 In a shocking incident of sorts, a toddler was subjected to heinous abuse in the hands of a housekeeper in Singapore. The 16-month-old child's left hand and arm were allegedly dunked in a pot of boiling water on the stove just so that the housekeeper could "leave early".
While the parents initially took the nanny's words, things seemed amiss when the help seemed to be in a tearing hurry to leave and requested to return to her employment agency as soon as medical experts raised concerns.
Much to their horror, the CCTV footage revealed a rather ghastly side to their maid: and showed how the "accident" was, in reality, a planned move so that she could get home earlier than usual. The maid was carrying the toddler on her left hip, and the cameras captured how the whole accident could've been avoided had she been a little careful.
The housekeeper was entrusted with the responsibility of taking care of the toddler and her eight-year-old sibling, while the parents were away at work. The parents were alerted by the eight-year-old, who informed that the toddler was severely injured, as soon as the accident broke out at their house.
The maid, who hails from Myanmar, in southeast Asia, was later handed over to the cops when the mother confronted her and extracted the truth after initial denials from the housekeeper's end. The maid insisted that things spiraled out of control and the toddler touched the hot cooking pot before she could stop her. The housekeeper's fees have been returned to the couple. Further probe into the matter is underway.
While it remains unclear as to whether the 30-year-old maid has a history of abusing children, the very act sheds light on her unsteady state of mind. She is currently arrested in Singapore. It is believed that the maid wanted to take off and visit her hometown for quite some time, but despite repeated requests, she couldn't go. This is when friends of the maid suggested that she perform this gory act on the child, in order to be relieved of her duties until the child recovers.
© 2023 Latin Times. All rights reserved. Do not reproduce without permission.