Jessica Alba gave her fans some Monday motivation by sharing a video of her doing some yoga workout. The actress had a professional instructor to help her through the routine, and she also shared a video of her after a workout in a Los Angeles cycling studio.
Yoga instructor Cornelius Jones Jr. led the workout session for Alba recently, and the actress shared the video on her Instagram page. The time-lapse video races through all the different poses the actress used for the workout.
Alba was joined by her daughter Haven during the yoga session. The mom-daughter duo also used some weights for an increased effect of the different exercises. The actress revealed that her daughter won her soccer championship game after the workout.
After the yoga session, Alba went to Cyclehouse, which is Los Angeles' premiere indoor cycling studio. There, she did a 45-minute session with Aaron Hines.
Alba shared a video of her flaunting her toned body after the cycling workout. The actress took a selfie video at the studio while standing in front of a mirror and revealed her abs.
The outfit Alba wore for the workout was from Kelly Rowland and her Fabletics clothing line. The company defines its outfits as "fitness meets fashion."
Alba has been sharing some inspiring content with her fans recently. A few days ago, the actress took to Instagram to help raise funds for the charity group Justice 4 Migrant Women by promoting the t-shirt from Phenomenal that has "Latina Power" printed on it.
On Latina Equal Pay Day, Alba pointed out that the gender pay gap is widest for Latina workers. Latina women are paid 54 cents for every $1 a white man makes, which means that these women will have to work for two years in order to make the same amount of money that a man earns in a year, the actress pointed out.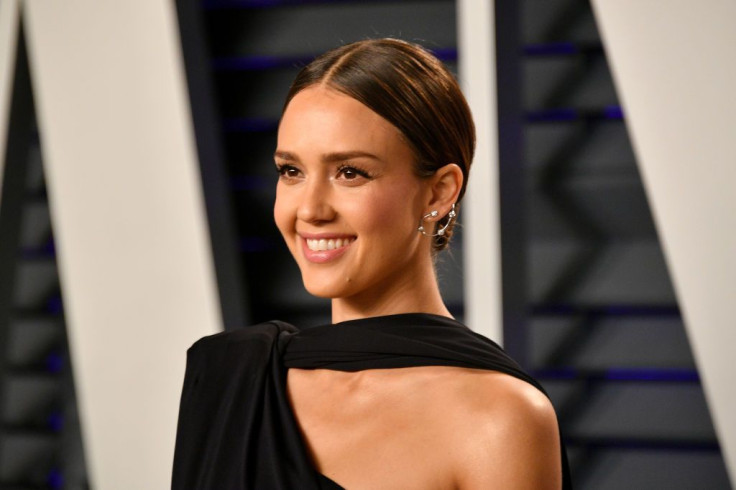 © 2023 Latin Times. All rights reserved. Do not reproduce without permission.