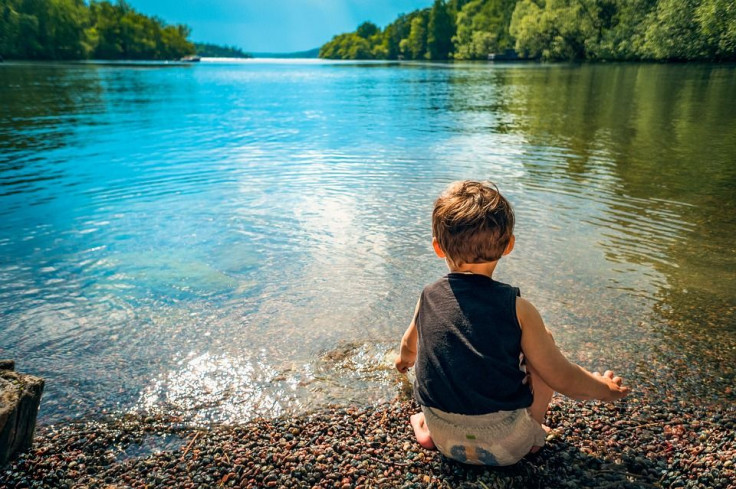 A 2-year-old boy accidentally shot his father on Sunday after the toddler found a gun and started playing with it. Police identified the deceased father as 29-year-old Markovia Lashawn Durham who died from a gunshot wound in the back.
According to Fox46, the fatal shooting took place at a home located on West Fifth Avenue in Gastonia, North Carolina. Police responded to a call from the home around 8:45pm and arrived to find Durham dead from a gunshot wound.
Reports said, the boy was visiting his grandmother along with his parents at the time. Durham was eating his dinner on the couch when the boy had picked up a gun believing it was a toy and started shooting. Authorities said Durham sustained multiple gunshot wounds, leading the Gastonia Police Department to conduct further investigation on the incident as they needed to establish the boy's involvement.
The child's grandmother, Phyllis Holland said her grandson accidentally fired the weapon then dropped the gun and ran outside as he got frightened when the gun went off. In an interview with local media, the grandmother said the child is aware something is not right but does not quite understand what has truly happened to his father.
Holland told police Durham had recently just purchased a firearm. "He keeps the gun away," she explained. "He kept the gun away from him. At that moment, he just wasn't thinking."
Holland expressed the family's stand on the fatal accident saying that they are not placing blame on anyone. At the moment, they are focusing on how to explain to the 2-year-old what happened to his daddy as the boy keeps asking for his "dada."
The Gastonia Police Department has not given any statement on whether anyone will face charges. The Department of Social Services has been making trips to the home questioning family members while police continue to keep the case on an open investigation.
Locals living in the area have been passing on the same message to keep kids away from loaded guns. Jennifer Fredell-Saucier, owner of Southern Belle Firearms Training and an instructor said a lot of toy guns look like real guns and for a child, this would be hard to distinguish.
Officers have not provided any other information about this incident.