A 4-year-old boy accidentally shot and killed his 2-year-old brother after their father reportedly left them unsupervised in a bedroom where he kept his loaded gun on Sunday, Aug. 1.
The father, Giovanni Smith, 26, of Milwaukee, Wisconsin, faces a felony count of neglecting a child resulting in death in connection with the unfortunate incident. Police and EMS reportedly rushed to the house located on 9th and Madison on Sunday, Aug. 1, and found the child lying unresponsive after being shot in the chest. Paramedics performed life-saving measures on the young boy to no avail, according to CBS58.
On Sunday, Aug. 1, the Smith patriarch allegedly left his two children, aged 2 and 4, in his bedroom to watch cartoons on the television while he was in another room talking on the phone. Smith reportedly closed the bedroom door and left the two children unsupervised.
A while later, Smith heard a "pop" sound and rushed back to the bedroom to find his 2-year-old child shot in the chest and his 4-year-old child holding the gun and crying. Smith proceeded to make phone calls to his mother and dialed 911 for help, Milwaukee Journal Sentinel reported.
The gun reportedly belonged to Smith's mother. She purchased the black 9mm Taurus in June of 2020 for protection but also allowed Smith to use it occasionally. Smith's mother reportedly handed the gun to Smith six weeks before the incident as she took in a foster child and wanted the gun kept away from the child.
Smith initially told police that he kept the gun underneath his mattress with the safety on. However, when the 4-year-old was questioned, he reportedly told the police that he found the gun on top of a speaker next to the bed. Smith later admitted that he could have left it there by mistake.
Smith has been charged with one count of neglecting a child resulting in death. Smith appeared in court on Tuesday, Aug. 3, with the judge setting his bail at $5,000. He is scheduled to appear in court for a preliminary hearing on Aug. 16. If convicted, Smith could face up to 25 years in prison.
According to the Gun Violence Archive, 188 children under the age of 11 have reportedly been killed and 477 injured by guns in the U.S. in 2021 alone so far.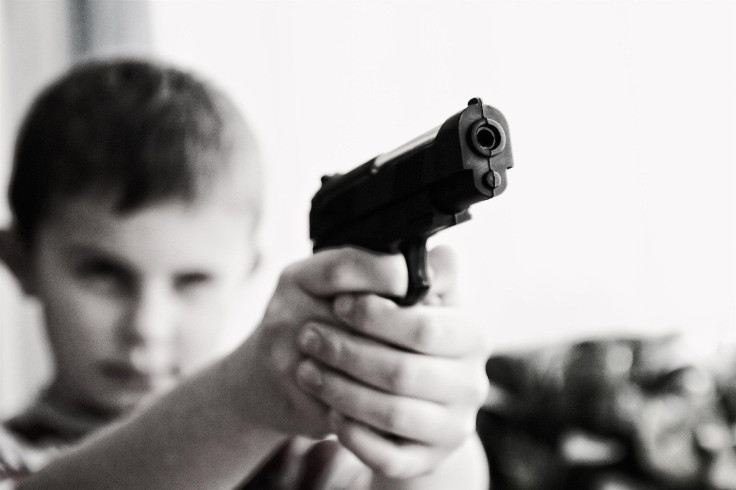 © 2023 Latin Times. All rights reserved. Do not reproduce without permission.