Police in San Bernadino, California arrested a woman and her son after a 20-month-old toddler was shot. The child sustained the accidental gunshot wound while their mother was driving. After the arrest of the parent and the teen, the Department of Child and Family Services launched an investigation into the incident.
On Tuesday, July 20, 37-year-old Veronica Pyatt was driving home after going grocery shopping. Her two children were seated in the back of the vehicle while she was driving. While the family was in the 16th and E streets area of San Bernadino the woman heard a gunshot. It is unclear how the teen had access to a loaded firearm.
The teen, whose name has not been disclosed as he is a minor, told his mother that he had fired around by mistake, the Daily Bulletin reported. However, the teen did not inform his mother that he had accidentally shot his half-sibling in the leg. Pyatt continued to drive home, unaware that her child had been shot.
When the family arrived home, the woman was busy unloading the groceries from the car. She still had not noticed that her younger child was wounded, East Bay Times reported. While his mother was distracted the teen put the gun and other evidence in the trash can in an attempt to cover up the accident.
Once the family entered their home, the teenager came clean. He told his mother that he had shot his sister in the leg. The mother initially took the toddler to the Community Hospital of San Bernardino. She was then transferred to Loma Linda University Medical Center. She was treated for a non-life-threatening gunshot wound to the upper part of her right leg.
Hospital authorities informed the police of the incident for the safety of the toddler. Police arrested Pyatt and her son. The mother was arrested on suspicion of child abuse. She will appear in court on Thursday, July 22. She had been held on a $100,000 bond, CBS2 reported. The teen who shot the child by "manipulating a loaded firearm" had been San Bernardino County Juvenile detention center. The San Bernadino Police Department and the Department of Child and Family Services are investigating the incident.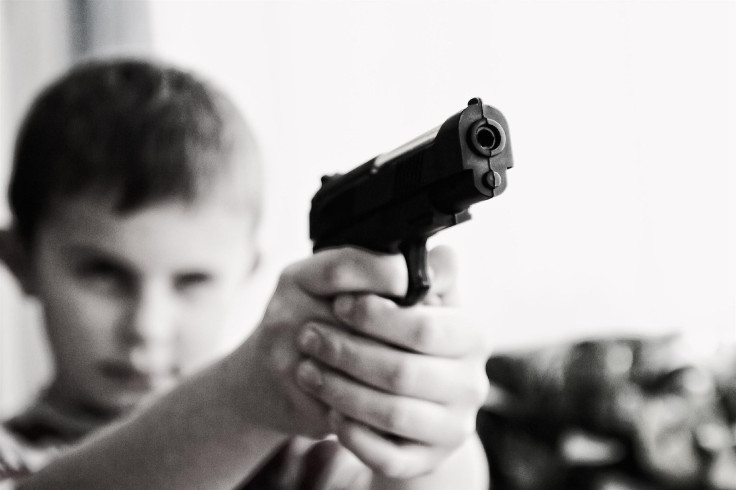 © 2023 Latin Times. All rights reserved. Do not reproduce without permission.