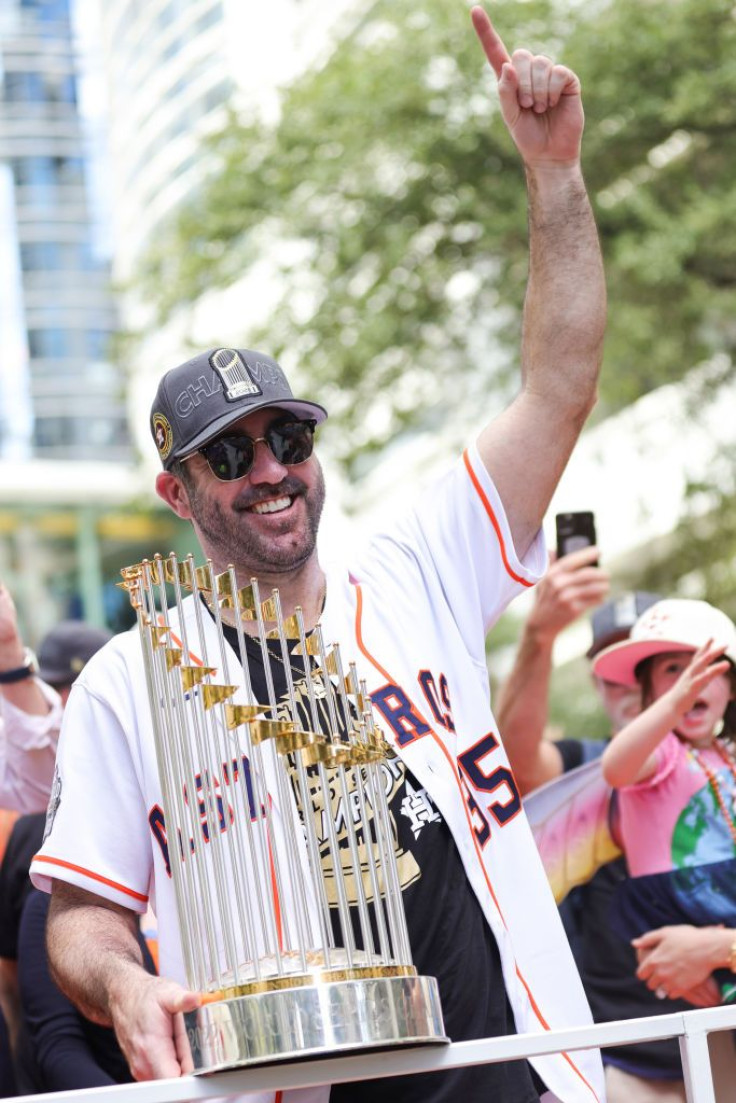 The 2022 MLB season was filled with legendary moments all season long. It was one of the most memorable seasons in a long time.
These are the 10 best moments of the 2022 MLB season:
1. Albert Pujols Joins The 700 Club
Albert Pujols is one the best hitters to ever play the sport of baseball and he joined the 700 home run club in his final MLB season.
2. Aaron Judge Breaks American League HR Record
Aaron Judge had one of the best individual seasons for a hitter ever, and his 62nd home run of the season solidified that as he broke the record for the most home runs in a season in the American League.
3. Bryce Harper Sends Phillies To World Series
Bryce Harper hit a legacy home run when he launched one over the right field to put the Phillies up in the NLCS clinching game.
4. Mariners End Longest Playoff Drought In Sports
Cal Raleigh hit a walk-off home run to end the Mariner's playoff drought that had lasted 20 years.
5. Astros Win The World Series
The Astros have added another World Series ring to their collection, as they are in the midst of a dynasty.
6. Juan Soto Wins The Homerun Derby
Juan Soto won a memorable homerun derby in which Julio Rodriguez hit 81 home runs.
7. Oscar Gonzalez Sends The Guardians To ALDS
Oscar Gonzalez hit one of the biggest home runs of the season when he sent the Guardians past the Rays in the 15th inning of the Wild Card Game.
8. Adam Wainwright and Yadier Molina Set Record For Most Starts Together
No catcher/pitcher combination has played together than Adam Wainwright and Yadier Molina.
9. Miguel Cabrera Joins the 3K Hits Club
Miguel Cabrera joined the illustrious 3,000 hits club at his home field in Detroit.
10. Mets Massive Comeback
The Mets were trailing the Phillies 7-1 in the ninth inning when they pulled off one of the biggest comebacks of the season.
© 2023 Latin Times. All rights reserved. Do not reproduce without permission.