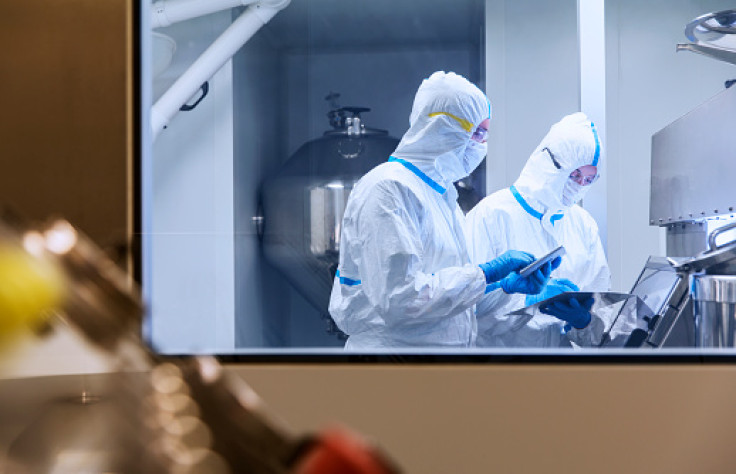 The former director of China's CDC highlights the importance of considering lab leak theory for Covid-19 origins.
George Gao, a highly respected virologist and former director of China's Center for Disease Control and Protection (CDC), has expressed that the theory suggesting a lab leak as the origin of Covid-19 should not be disregarded.
Gao's statement also acknowledged that another branch of the Chinese government had conducted an investigation into the lab leak theory, marking the first official acknowledgment of such an inquiry.
He mentioned that no evidence of wrongdoing had been found during the investigation.
Having served as the head of the CDC until July 2022, Gao played a prominent role in China's efforts to investigate the origins of the Covid-19 virus. Wuhan, a city in central China, was where the virus was initially detected in December 2019.
While several studies have indicated that Covid-19 likely originated from a wet market in Wuhan where live animals were sold, Gao's remarks underline the importance of considering alternative possibilities, such as a potential lab leak, in understanding the virus's origins.
However, the city also houses the Wuhan Institute of Virology, a research facility dedicated to studying coronaviruses, The Guardian reported.
This has led to the speculation that the virus might have unintentionally escaped from a laboratory, although this theory was initially dismissed by public health experts.
It gained prominence when Donald Trump, the former President of the United States, endorsed it. China has vehemently denied these claims.
In an interview with the BBC, Gao, who now holds the position of vice president at the National Natural Science Foundation of China, a government-funded organization, stated, "You can always suspect anything. That's science. Don't rule out anything."
The investigation into the origins of Covid-19 has faced obstacles due to the lack of cooperation from the Chinese government regarding international fact-finding efforts, as well as the politicization of the issue.
In Western countries, discussions about a potential laboratory leak have become intertwined with the notion that the virus was intentionally and maliciously released into the world, thereby fueling conspiracy theories.
However, after Joe Biden was elected U.S. president, U.S. officials have begun to take the possibility of an unintentional leak more seriously. Biden ordered an intelligence inquiry into the hypothesis in May 2021.
Maria Van Kerkhove, a WHO epidemiologist, said: "The politics across the world of this really hampered progress on understanding the origins."
The Chinese government has called the lab leak theory "false and erroneous".
But in his BBC interview, Gao said: "We really don't know where the virus came from ... the question is still open."
James Wood, a professor of infectious diseases at the University of Cambridge, said: "Professor Gao is an internationally respected scientist. There is strong evidence from virus genomics that the Covid-19 virus was not artificially engineered, or made by humans, but likely arose from another virus infecting wildlife.
"Science deals in probabilities and not in certainties. In reality, knowing with confidence how the Covid-19 virus entered the human population may never be possible. What is important is that lessons are learned and that live wildlife trade, a well-recognized route for zoonotic virus transmission is reduced or banned and that laboratory safety is properly regulated."
Gao, an individual with a diverse educational background from the U.K., the US, and Canada, is recognized in China's public health community for his ability to establish positive relationships with international colleagues.
He is also known for occasionally expressing views that deviate from the Communist Party's official stance.
In April 2021, Gao stirred controversy when he appeared to question the effectiveness of Chinese vaccines, although he later clarified that his comments were intended to encompass all vaccines, not just those from China.
China is facing a fresh surge of Covid infections after relaxing almost all pandemic control measures in December. This decision came after three years of pursuing a zero-Covid policy.
In May, Zhong Nanshan, a prominent Chinese scientist, predicted that the peak of infections would occur in late June, with approximately 65 million conditions per week.
© 2023 Latin Times. All rights reserved. Do not reproduce without permission.