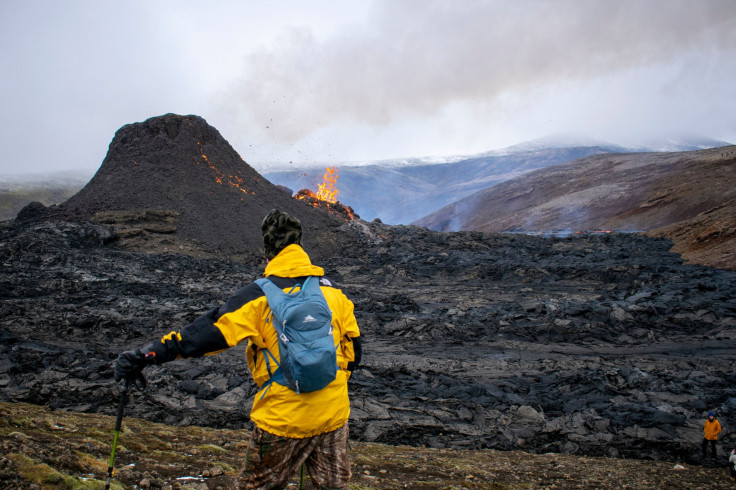 Adventure tour guide Sveinn Snorri Sighvatsson is trending on the world wide web for a rather inane reason—stripping in front of a volcano spewing lava! For the uninitiated, Sighvatsson had recently paid a visit to the picturesque Geldingadalur in Iceland's Reykjanes peninsula. While the sweltering heat at the volcanic zone made visitors uncomfortable, he decided to take things up a notch—and pose in the buff, momentarily stealing the focus off from the erupting volcano, which began last Friday.
Sighvatsson, who is employed with I Am Iceland— a tour company, got the idea after his friend asked him to model the Pit Viper shades as a favor, and he decided to conjure up a plan that would garner maximum exposure. "My friends and I were joking about naked pictures in the lava field," he said to CNN Travel. "One of my friends is a photographer and he was telling me about these sunglasses. So, I said, 'get your camera ready, I'm going to take my clothes off," he added.
The man behind the lens was Norris Niman, who was all praise for Sighvatsson's creative flair and remarked, "He was the perfect man for a shot in the freshly formed lava field," further adding, "A festival is not a true festival unless someone gets naked. And this one was of course no exception."
While the idea amassed mammoth social media attention, the duo warns against trying it for thrills and should stay on the upper ground and avoid going near the lava fields. "People are not aware of the gasses that are there," he said. "It's ok to stay above it [the volcano] on the higher ground, there you are completely safe. But going down into it can be really, really dangerous." Check out the photos here.
While the duo garnered attention; Sighvatsson and Niman have come to terms with the fact that the sunglasses weren't the highlight of it all. "He actually sent a message saying that that was the picture he was waiting for," said Sighvatsson, who reportedly paid a visit to the volcano a couple of times over the past few days. "I have seen every eruption here on the island since 1991, but this is something else," he added.
As Geldingadalur continues to attract tourists from across the globe, which is still spewing out lava, Icelandic authorities revised hiking trail rules to adhere to the pandemic's safety norms, and combat the spread.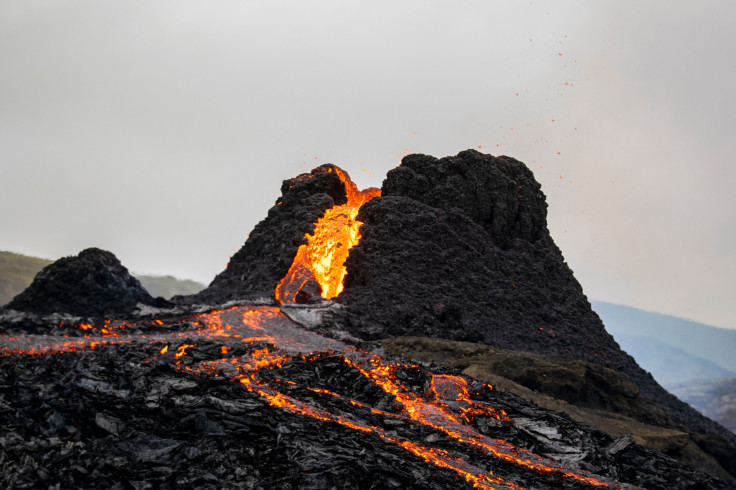 © 2023 Latin Times. All rights reserved. Do not reproduce without permission.