At least two commuter attacks occurred in the Manhattan subways over the weekend as a man was slashed with a razor just hours after a tourist was stabbed with a screwdriver, police confirmed Monday.
A 42-year-old man visiting from Ecuador was stabbed without warning to his chest and left arm, with a screwdriver, while aboard a downtown No. 2 train near the Chambers Street Station. The incident happened around 7:50 p.m. Sunday while the victim was touring New York with his family.
The victim's wife managed to point out the attacker to Manhattan police as the suspect tried to flee the scene. Authorities managed to seize him at the platform.
The assailant has been identified as Peterson Merant, 26, a resident of the Bronx. Merant is facing attempted murder and weapon possession charges reported the New York Daily News.
The middle-aged tourist was rushed to Mount Sinai Beth Israel for treatment. He is now in stable condition.
Just some seven hours later, Luis Sanchez, 31, was slashed on the lip with a razor after a confrontation with three homeless men at a station in East Harlem, according to ABC7 New York.
At around 3:20 a.m. Monday, Sanchez was on the uptown platform of the No. 6 train inside the 116th Street Station with his wife and two daughters after celebrating Mother's Day, when he was mobbed and slashed by the three vagrants.
The three homeless persons reportedly thought Sanchez was a stranger to the three women and thought they were stopping the victim from harassing them. One of the attackers pulled out a razor amid the confusion and slashed Sanchez across his lip. Law enforcement has apprehended the three suspects..
Earlier this year, the Transport Workers Union and several of the city's largest labor unions sent an open letter to the New York Police Department urging for more police presence on subways and buses to keep employees and riders safe.

Transport Workers Union President Tony Utano stated that the prevalence of violent crimes in the transit system is putting lives at risk.
"We don't come to work to go home with blood on our uniforms," said Utano.

In recent months, Manhattan riders have been beaten and transit workers have been harassed in a spate of violent and often unprovoked attacks, Eyewitness News ABC7 News reported.
"My members are getting assaulted every day. Every day. Every day they're getting spit on, they're getting punched," Utano said. "I don't go by statistics, I go by what's happening, and what's happening is, my people are getting assaulted. The public is getting assaulted."

Transit officials insist the numbers are misleading when the Chief of NYPD's Transit Division told an MTA hearing that crime is down compared to the same period last year.

"You want to bring tourism back here, and then what? Have them get spit on and assaulted," Utano said. "You need to fix the subway. The subway ridership is starting to pick up, the trains are cleaner. We want more ridership, we want more people on the trains, but we don't want to get beat up."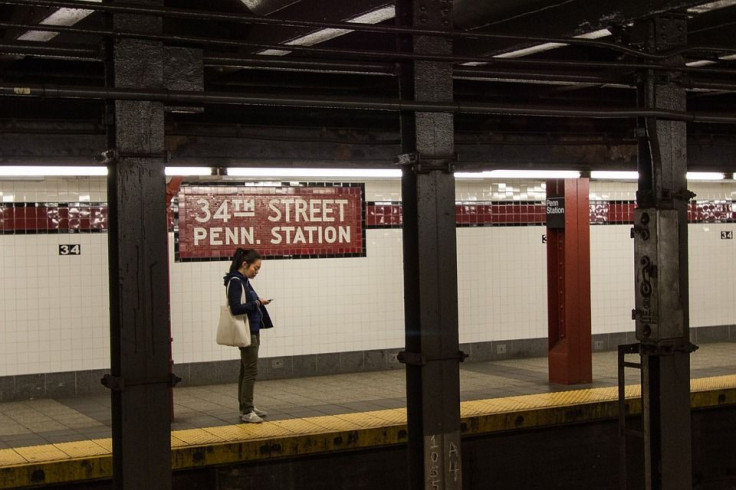 © 2023 Latin Times. All rights reserved. Do not reproduce without permission.