For decades now, the Japanese dominated the manga and anime niche. However, the "Tower of God" adaptation announcement reflects a relatively recent trend of anime based on non-Japanese manga series.
To be exact, "Tower of God" is a manhwa or manga coming from South Korea. It is one of the most popular manhwa series that it was not so surprising when it was announced a few months ago that an anime adaptation is already in the works, Tech Lapse reported.
Apparently, it won't be long before fans finally see Bam and Rachel animated on the small screen. A recent announcement said that the "Tower of God" anime will debut in spring 2020. To keep those who might not have heard of the manhwa until now up to speed, here's everything you need to know about the series before it arrives.
"Tower of God" was first released in 2010, according to CBR. The series is written and drawn by SIU whose real name is Lee Jong-hwi.
The manhwa series follows a young boy named Twenty-Fifth Bam who lived for most of his life underneath a massive tower. One day, his friend Rachel went inside the mysterious tower and did not return. This prompted him to enter into the tower as well in search of his friend.
Inside the tower, Bam finds out that it is filled with Shinsu, which is some form of magical energy. The tower is like a world into itself and is filled with different species of animals. There are even different groups of people residing within the tower as well.
There is a strict hierarchy and caste system governing the people inside. One group of people is called Regulars, who can be considered as the normal, regular citizen of the tower. Another group is called Rankers who govern the masses.
At the top of the chain are the ten Great Families. This group is led by King Jahad who rules all of the inhabitants of the tower.
King Jahad is not very fond of Irregulars or those who came from the outside world such as Bam. While everyone else is governed by the rules, Bam and Rachel operate outside these rules. As a result, they pose a threat to the king as they can actually kill him.
"Tower of God" has already gained a massive fan base over the years. It was reported that by 2015, an average of five million readers follows the manhwa's weekly releases. In addition, there was even a "Tower of God" mobile RPG that gained over 100 million players.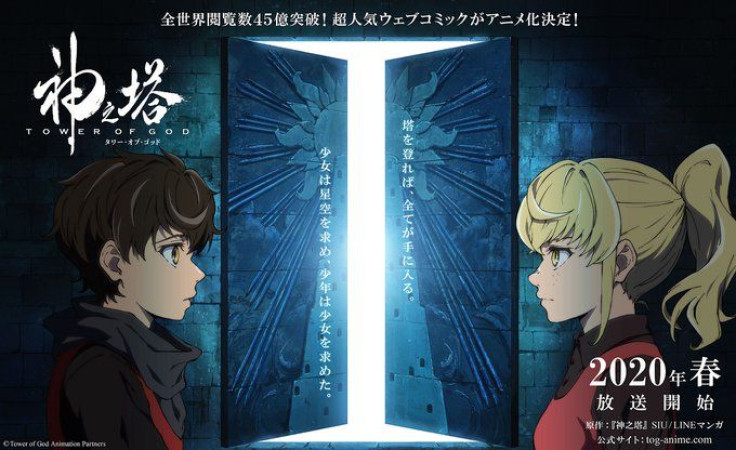 © 2023 Latin Times. All rights reserved. Do not reproduce without permission.