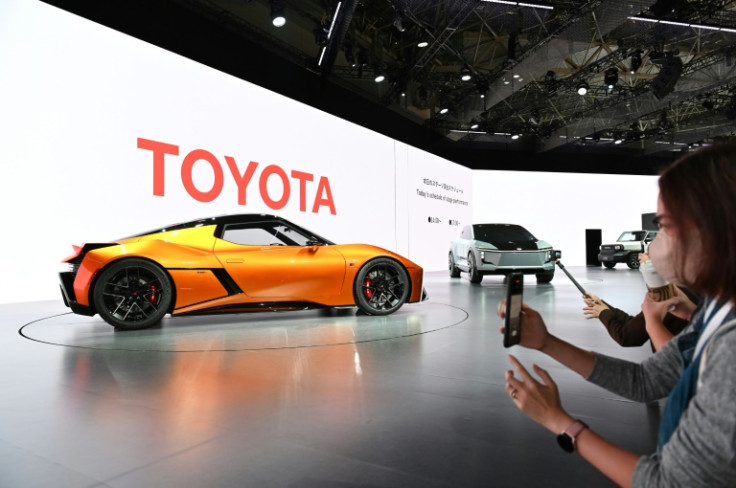 Toyota will significantly expand an electric battery plant in North Carolina, ramping up a bet on zero-emission vehicles in the United States, the automaker announced Tuesday.
The Japanese car company now plans a $13.9 billion investment in the southern state, up from the prior $5.9 billion price tag for the project, first announced in December 2021.
Toyota expects more than 5,000 employees at the Liberty, North Carolina, manufacturing plant, located about 110 miles northeast of Charlotte.
"Today's announcement reinforces Toyota's commitment to electrification and carbon reduction, bringing jobs and future economic growth to the region," said Sean Suggs, president of Toyota Battery Manufacturing North Carolina.
"We are excited to see the continued energy and support of this innovative manufacturing facility."
Under the expanded plan, the Toyota plant will have eight additional battery production lines added to the two previously announced. The plant will also have four battery lines for hybrid vehicles, the company said.
Toyota has been slower than some other rivals to embrace electric vehicle investment, sometimes arguing that hybrid vehicles are also favorable from an environmental point of view.
However, Toyota has said that by 2025 it plans to have an electrified version for every Toyota and Lexus model globally.
© 2023 Latin Times. All rights reserved. Do not reproduce without permission.