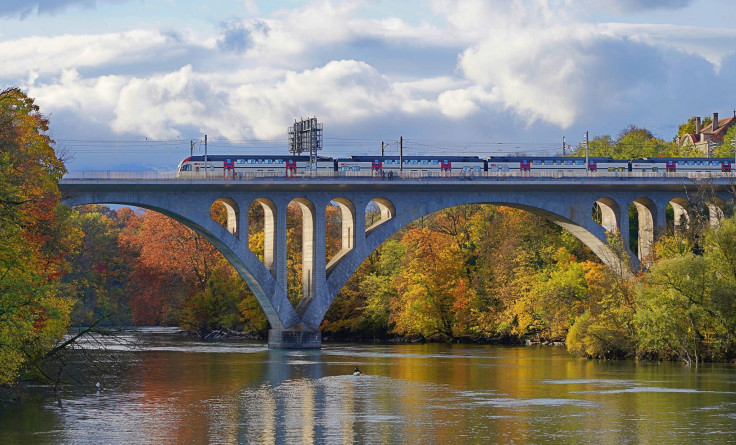 The fatal collision of passenger and freight trains on Tuesday night was referred to as an unspeakable tragedy by Greek Prime Minister Kyriakos Mitsotakis.
At least 43 people have been killed after the passenger train and freight train collided in Greece, in one of the country's worst rail accidents.
Kyriakos Mitsotakis has said in an address to the nation that it appears the accident was due to "tragic human error."
Manslaughter charges have been brought against the local stationmaster. The Greek minister of transportation has resigned.
Teams of rescuers are still looking for survivors.
On Tuesday, just before midnight, the accident took place. The passenger train carrying around 350 people collided with a freight train as it emerged from a tunnel after leaving the town of Larissa.
"Justice will do its job," Kyriakos Mitsotakis said in a televised address. "People will be held accountable, while the state will be on the side of the people," reports BBC.
Announcing his resignation, Transport Minister Kostas Karamanlis stated: "When something so tragic happens, it is impossible to continue and pretend it didn't happen."
The cause of the two trains using the same track is still a mystery.
The stationmaster, who is in control of signaling, has blamed the accident on a potential technical issue but rejects any wrongdoing.
Unions claimed that accidents can have a variety of causes and that this one had brought to light several long-standing problems, such as a staffing shortage, faulty signs and outdated facilities.
The passenger train's first four carriages derailed, and the first two caught fire and were "almost totally destroyed," according to Kostas Agorastos, governor of the Thessaly region.
Many of the passengers on the train, which was traveling from Athens to Thessaloniki, a city with a sizable student population. It is believed many on board were students returning there after a holiday for Greek Orthodox lent.
One shaken passenger told that "people were panicking and screaming" as they detailed the chaotic aftermath of the collision.
The windows of the fifth passenger train compartment abruptly broke, according to Giannis Antonoglou, who made it out alive. "We ended up being tilted 45 degrees as if about to tip," he said.
Reuters news agency quoted Stergios Minenis, a 28-year-old passenger who leaped to safety from the debris as saying the following: "The fire was immediate. As we were turning over, we were being burned."
Some passengers claimed that to escape the burning wreckage, they were compelled to smash carriage windows with their bodies or luggage.
Some of those who died, according to the mayor of Larissa, could only be identified through DNA testing.
According to a hospital in Larissa, relatives of missing passengers have donated DNA samples to assist in the identification of bodies.
© 2023 Latin Times. All rights reserved. Do not reproduce without permission.