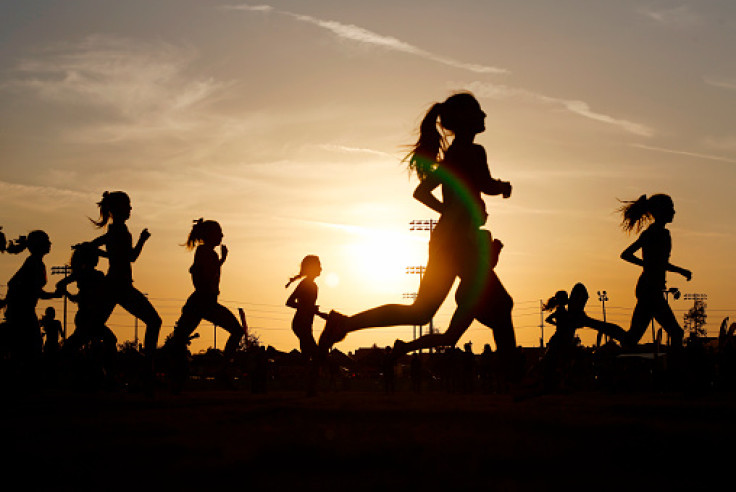 Transgender women are not permitted to compete in the female division at world competitions, according to World Athletics.
No transgender athlete who has experienced male puberty will be allowed to participate in female world-ranking events starting on Mar. 31, according to Lord Coe, the president of the governing body.
A working committee will be formed to carry out additional analysis on the eligibility requirements for transgender people.
Before participating in the female category, transgender women were required by World Athletics to lower their blood testosterone level to a maximum of 5 nmol/L and maintain it there consistently for 12 months.
Lord Coe added the decision was "guided by the overarching principle which is to protect the female category."
He noted that there are currently no transgender athletes competing internationally in the sport, reports BBC.
"Decisions are always difficult when they involve conflicting needs and rights between different groups, but we continue to take the view that we must maintain fairness for female athletes above all other considerations," said Lord Coe.
"We will be guided in this by the science around physical performance and male advantage which will inevitably develop over the coming years. As more evidence becomes available, we will review our position, but we believe the integrity of the female category in athletics is paramount."
The Council agreed to set up a working group for 12 months to "further consider the issue of transgender inclusion".
Up to three council members, two athletes from the Athletes' Commission, a transgender athlete, three representatives from World Athletics' member federations, and representatives from the organization's health and science section will also be a part of the group, which will be led by an independent chair.
In addition to reviewing and commissioning research, it will consult directly with transgender athletes and make recommendations to the Council.
For DSD athletes currently participating in previously unrestricted events, interim rules will be implemented that call for them to suppress their testosterone levels below 2.5 nmol/L for at least six months before being given the go-ahead to participate once more.
13 DSD athletes will be impacted, of whom seven (55%) participate in running events over a mile and six (45%) in sprinting events under 400 meters, according to Coe.
None of the 13 will now be able to participate in the World Athletics Championships in Budapest in August, but they will be qualified for upcoming competitions, such as the Olympics in Paris in 2024, "if they maintain their testosterone at the required level," he continued.
Olympic gold medalist in the 800 m in 2012 and 2016, Semenya refuses to take testosterone-reducing drugs, but since World Athletics implemented the previous rules in 2019, she has been unable to participate in the event.
Even as recently as January, World Athletics stated that its "preferred option" was to maintain the current policy of allowing transgender women to participate in the female division while tightening the sport's eligibility requirements while continuing to use testosterone limits as the basis for inclusion.
To comply with changes made by the UCI, the world governing body of cycling, it had been suggested that transgender women lower their blood testosterone level to below 2.5 nmol/L for two years.
When this option was offered to stakeholders, such as member federations, athletes, coaches, the International Olympic Committee (IOC), as well as official transgender and human rights organizations, World Athletics claimed that there was "little support" for it.
Others contend that sports should be more inclusive. Many contend that transgender women shouldn't participate in top women's sports because of any advantages they may still possess.
The main topic of discussion is whether transgender women can compete in female categories without receiving an unfair advantage.
It also touches on the balance between inclusion, sporting justice, and safety in women's sports.
According to the IOC's framework on transgender athletes, which was published in November 2021, there should be no presumption that a transgender athlete has an unfair advantage in female sporting events.
Instead, individual federations are responsible for deciding the eligibility requirements for their sport.
UK Athletics declared its desire for a change in the law to ensure that the women's category is legitimately designated for competitors who are recorded as female at birth in February.
To "ensure fairness" in women's competition, the governing authority claimed that all transgender athletes should be permitted to participate with men in an open category.
Since "fairness is non-negotiable," Lord Coe applauded Fina's decision in June 2022 to bar transgender athletes from participating in women's competitive swimming competitions if they had experienced any aspect of male puberty.
Fina made her choice in response to a task force study by prominent figures in medicine, law, and sport that stated that going through male puberty gave transgender women a "relative performance advantage over biological females," even after taking testosterone-lowering medication.
Additionally, Fina sought to create an "open" category for swimmers whose gender identity differs from their sex as determined at birth.
In 2022, British Triathlon become the first British sporting body to establish a new 'open' category in which transgender athletes can compete.
Additionally, the Rugby Football League and Rugby Football Union forbid transgender women from taking part in their sports' female-only categories.
In 2020, World Rugby made history by declaring for the first time that transgender women cannot participate in the highest level of women's sports on the international stage.
These regulations, according to some critics, are discriminatory.
Olympic diving champion Tom Daley expressed his "fury" at Fina's decision to bar transgender athletes from participating in women's elite events, adding that "Anyone that's told that they can't compete or can't do something they love just because of who they are, it's not on."
© 2023 Latin Times. All rights reserved. Do not reproduce without permission.