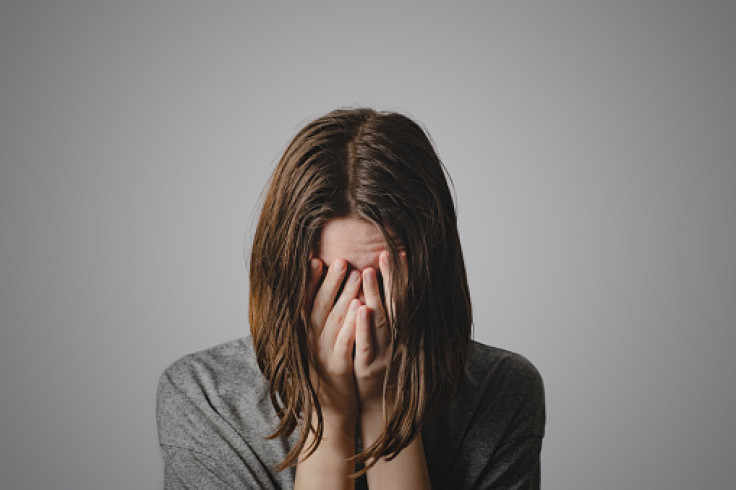 Upon entering the stark, white building where Julieta González was held captive by the Argentine military dictatorship for a month, haunting memories came rushing back.
The sight of bloodstains on the mattresses, the echoes of screams reverberating through her cell, the coerced task of cleaning blood from cars, and the ceaseless cycle of sexual abuse.
Recalling those harrowing moments, González revealed that transgender women, much like herself, would often feign sleep when a guard would approach during the darkest hours of the night.
"I was always the one who bore the brunt," González, 65, told AP journalists during a visit to the cell where she was held. "I was younger."
In April, González and four other transgender women provided testimony during the trial of former security officers who faced charges of crimes against humanity.
This trial represents Argentina's belated endeavor to acknowledge the trans community's immense suffering during the military rule from 1976 to 1983, as recognized by human rights lawyers and activists.
In support of the community, a demonstration was held last month, advocating for a proposed bill in a congressional committee that seeks to grant a lifelong pension to trans individuals over the age of 40.
During the demonstration, Patricia Alexandra Rivas, now 56, recounted her experience of being raped and tortured during her unlawful detention for five days in 1981, when she was only 14 years old.
The trans community bore the brunt of the brutality carried out by those involved in the dictatorship's oppressive regime, and their suffering persisted even after democracy was restored in 1983.
However, significant changes have been occurring in Argentina. Over a decade ago, the country enacted a groundbreaking gender identity law, allowing individuals to change their gender on official documents without requiring permission.
More recently, Congress passed a law reserving 1% of public sector jobs for trans individuals, signifying further progress.
"They were brought to this place, tortured, raped, subjected to slave labor, deprived of their freedom and then released," assistant prosecutor Ana Oberlin said while standing outside a set of cells at the Banfield Pit, a suburban former police station that was one of hundreds of illegal detention and torture centers in the capital.
During the 1970s and '80s, military rule gripped many parts of Latin America, resulting in widespread human rights abuses, Latino Rebels reported.
In Argentina, approximately 30,000 people were illegally detained and forcibly disappeared, yet little attention was given to the suffering endured by the transgender community under the military regime.
One of the contributing factors to the delayed recognition of their experiences is the normalization of violence against transgender individuals, as explained by Marlene Wayar, a transgender activist and expert witness at the trial.
Since 2006, when amnesty laws were overturned, Argentina has held 296 trials related to crimes against humanity committed during the dictatorship.
These trials have led to the conviction of 1,115 individuals, according to the Public Prosecutor's Office.
Only recently has Argentina started to openly discuss the gender roles and sexual norms enforced during the dictatorship, including the prescribed roles for men and women within the family structure.
In a significant development, the testimony of five transgender women who were held in the Banfield Pit detention center has been included in a trial that began in 2020.
This trial involves 12 officers facing charges of crimes against humanity, related to actions carried out in three clandestine detention centers and affecting approximately 700 victims.
González had unfortunately grown accustomed to experiencing violence perpetrated by security forces when she and other transgender women were apprehended by the police around 1977 or 1978—she cannot recall the precise date—during their work as sex workers. As a result, they were ultimately taken to the Banfield Pit detention center.
"They pick us up, and I didn't want to get in the truck, so he hit me on the back with a rifle like this, grabbed me by the hair, 'Of course you're going inside,'" González recalled.
González and her friends were locked up in a cell where they often heard people they didn't see cry out in pain.
One night they heard a girl yell out several times and then a baby could be heard crying, González said.
"I spent my whole life wondering" about that baby, she said.
The security officers frequently engaged in the appalling practice of taking babies born to pregnant detainees, who would subsequently vanish without a trace.
González and the other individuals in her cell were subjected to various forms of labor, including cooking and cleaning vehicles. During her testimony in April, González revealed that many of the cars they were made to clean were stained with blood.
"They also abused us sexually," González testified at the trial, frequently describing instances in which she was raped.
"Could you refuse?" Oberlin asked González.
"No, no," González answered with a shrug. "It was, I don't know, at the time it was normal."
One time, she was picked up and gang-raped by a group of soldiers.
"When those things happen, you know, I think about other things," she said in her old cell.
"In addition to rape and torture, they were subjected to extreme brutality precisely because of their gender identities," Oberlin said.
The sentences in the case, which are expected by the end of the year "will be very important," notes Oberlin, because trans women were taken to illegal detention centers "across the country" and it could open the door for others to testify.
For her part, González said she "never" thought that she was going to be testifying at a trial. For a long time, she thought that what she had experienced at the Banfield Pit "was not important."
But now she knows "it is important," González said.
"Now that we can talk ... be listened to when we were always so quiet," she said.
The transgender women, predominantly reliant on prostitution as a means of livelihood, had unfortunately become accustomed to enduring abuse from security forces.
However, their situation deteriorated further during the dictatorship, which enforced a traditional understanding of the family structure.
© 2023 Latin Times. All rights reserved. Do not reproduce without permission.