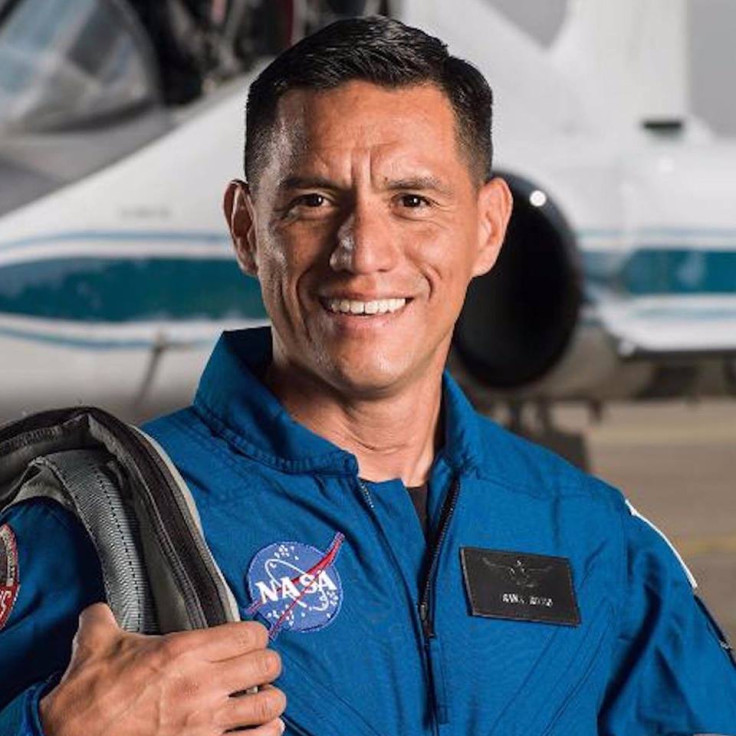 As we on Earth obsess over the Oscar winners, a Latino astronaut in space is more concerned with other important issues.
Frank Rubio, a Latino NASA astronaut, has been stranded aboard the International Space Station (ISS) for several months. Damage to the spacecraft that was intended to return Rubio to Earth prevents him from doing so.
For almost six months, Frank Rubio has been residing on the ISS. Out of 18,000 applicants, NASA chose Rubio for the mission that launched on Sept. 21 of last year, Mitu reported.
What he didn't know was that his mission would be extended.
Francisco "Frank" Rubio is a lieutenant colonel in the Army. The son of Salvadoran parents, Rubio immigrated to Miami, Florida, when he was six. He attended the U.S. Military Academy and graduated with a degree in International Relations.
Rubio received his pilot training in the American Army and rose to the position of a platoon leader in the 82nd Airborne Division.
Rubio obtained his PhD in medicine from the Uniformed Services University of the Health Sciences after logging more than 1,100 flying hours, 600 of which were spent in combat during missions in Bosnia, Iraq, and Afghanistan.
He served as the medical officer for the 3rd Battalion, 10th Special Forces Group at Fort Carson at the time of his selection as an astronaut candidate.
As a member of NASA's Astronaut Group 22, Rubio started his astronaut training in 2017. Five years later, in July 2022, NASA announced that Rubio would fly aboard Soyuz MS-22.
On Sept. 21, 2022, Rubio took off in the Soyuz MS-22. Due to ship malfunctions, his mission, which was supposed to last around six months, has been delayed, and he is currently stuck on the International Space Station.
Rubio's sweet, gravity-free wait has been long, but the Latino astronaut is still optimistic and upbeat.
After six months on the station, Rubio said he was "feeling great" in an interview with Univision weather anchor Javier Serrano. If extended, Rubio could become the first U.S. and Hispanic astronaut to spend a year in space.
"If I return sooner, I'll be happy to be with my family," Rubio said of the possibility of a quicker return. However, he acknowledged that technical problems have meant that "I could stay 3 to 6 months longer in the ISS."
The Latino astronaut explained that it was a problem with a coolant leak in the Soyuz capsule.
For Rubio, it's crucial that his research in low-Earth orbit creates new opportunities for future Latino astronauts.
The research comprises hydroponic and aeroponic crops that will secure sustenance on future journeys to the Moon and Mars.
"Many Hispanics in the future will have an opportunity," Rubio, 47, said.
In fact, speaking Spanish is an advantage because, for the Latino astronaut, his native language has made it easier for him to learn Russian.
© 2023 Latin Times. All rights reserved. Do not reproduce without permission.