A San Diego woman wants a five-year restraining order against Los Angeles Dodgers pitcher Trevor Bauer, who allegedly choked her into unconsciousness and assaulted her while having sex.
On Monday, she cried and said that she couldn't breathe and almost felt like she was going to gag, as per Sportsnet.ca. "I was gagging for air. Then I went unconscious," said the 27-year-old, who testified on her relationship with Bauer and her account of their two sexual encounters. She even claimed that it took her a while to remember where she was and who was even having sex with her.
As per her testimony, the Dodgers star and she started interacting after she tagged him in an Instagram story on April 18. This was followed by sexual encounters on April 21 and May 15 that involved punches to her vagina, face and buttocks, Fox News reported.
Due to the alleged violence, she apparently ended up with bruises under her eyes, and swelling on her jaw and cheekbone.
The Major League Baseball (MLB) placed the athlete on paid administrative leave on July 2. Along with police in Pasadena, California, MLB is investigating the woman's allegations. The woman was given a temporary civil restraining order against the baseball player.
Bauer's representatives have said that whatever happened between them was consensual. His lawyer, Shawn Holley, said that the woman gave his client indications that she willingly wanted to be choked the way she described. The attorney read from Instagram messages that the woman sent Bauer in which she said that she had "never been more turned on in my life'' than when he choked her out in April, and wanted more of it.
But the woman testified that she didn't consent to how rough things got the second night when Bauer punched her. She said that she had never been punched in the face, and felt like "my soul left my body, and I was terrified."
Her attorney, Lisa Helfend Meyer, asked her why she didn't tell him to stop when he was doing things she didn't want. The woman, who is the daughter of a baseball coach, said that she had formed a deep emotional bond with him during their first encounter, and wanted to keep that alive. She said that she wanted to keep his attention, and wanted to tell him what he wished to hear, so he could stay interested.
After returning to San Diego the day after their sexual encounter, she headed to a hospital and took an examination used for sexual assault victims. She then reported Bauer to authorities, said the woman's attorney.
Washington Post reported last weekend that an Ohio woman had earlier claimed that the athlete choked and punched her without consent while they were having sex, and was given a temporary restraining order against him.
He tweeted a statement calling the report "baseless," and "false.''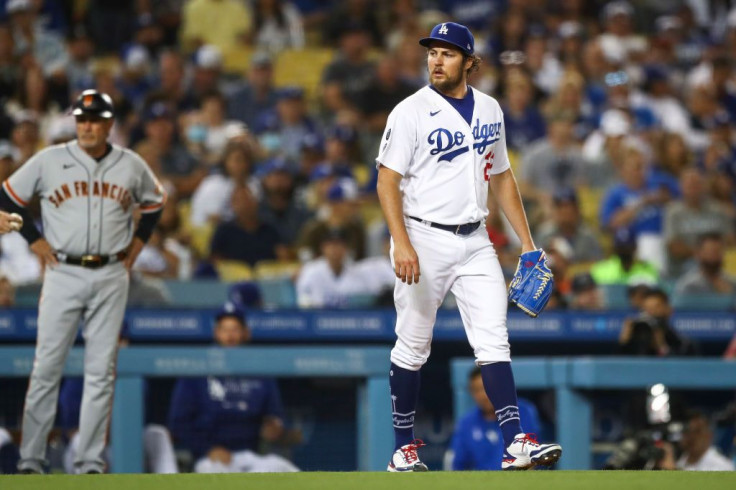 © 2023 Latin Times. All rights reserved. Do not reproduce without permission.