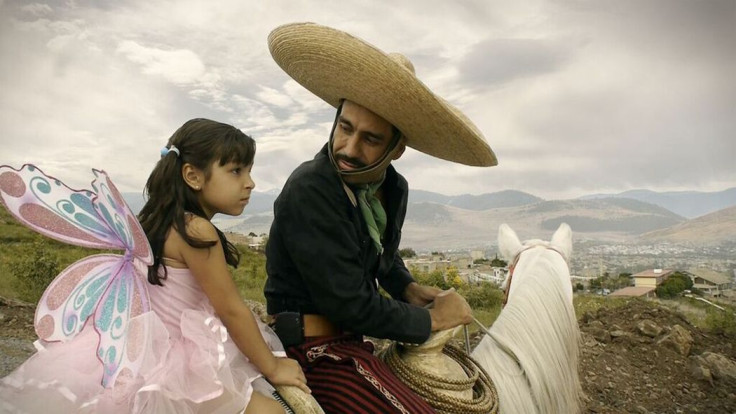 After its successful world premiere last month at the Guadalajara Film Festival—where it won the Best Documentary and Audience awards—José Villalobos Romero's acclaimed directorial debut "El Charro De Toluquilla" will have its international premiere at the Tribeca Film Festival, running April 13-24 in New York City. Jaime García appears to be the quintessential macho Mariachi. With a life full of women, alcohol and music, his evenings are spent as a charming, talented troubadour at local watering holes and his days on the ranch, blissfully caring for his beloved horses. But despite his wild tales and bawdy persona, a sense of weariness slowly surfaces in the mundane in-between moments of Jaime's everyday existence. Beneath the persuasive, magnetic confidence lies a man who struggles to maintain a relationship with his frequently estranged young daughter and her stringent, religious mother and most imperatively, to live a healthy life as an HIV-positive man.
José discovered Jamie through a VJ-ing gig in which they needed a man on horseback. After a friend recommended a man who went by "El Charro de Toluquilla," José found himself instantly taken by "El Charro" and over the next five years chronicled his often chaotic and out of order life. José, following in the footsteps of cinéma vérité, creates a vivid portrait of a man divided.
Born and raised in Guadalajara, Mexico, José began his professional career as a mechanical engineer, but his passion for the arts lead him to focus more on audiovisual activities. He left engineering school and jumped right in to the Centre for Broadcasting Studies in 2003. He has experience in the field of arts as an interactive multimedia programmer and musician. He has also directed short documentary films and edited feature documentary films. El Charro de Toluquilla marks his first feature-length film.
El Charro de Toluquilla (Mexico, 2016, 89 min. In Spanish with English subtitles). Written and Directed by José Villalobos Romero. Produced by José Villalobos Romero, Claudia Mendez and Sergio Morkin. Edited by José Villalobos Romero, Paloma Lopez and Javier Campos. Cinematography by José Villalobos Romero. Music by Andres Sanchez and Gus Reyes. Sound Design by Mario Martinez Cobos. Starring Agustín Jaime García Domínguez, Analia García Hernández, Rocío Hernández, La Paloma, Andrea Domínguez, Ventura García.
© 2023 Latin Times. All rights reserved. Do not reproduce without permission.