The United States of America has a long way to go in terms of containing the virus and mitigating the repercussions of the outbreak. But, it is likely that North Carolina's attention might take a slight detour from the novel coronavirus and be focused on the Tropical Storm Arthur -- its first named storm in the Atlantic, which is to be accompanied by high surf, strong winds and torrid rainfall. The storm is two weeks away, but experts are informing residents to be prepared before the storm strikes.
"Everyone in our coastal areas should remain aware and cautious as Arthur brushes our coast on Monday," said Governor Roy Cooper, as per a report by North Carolina Department of Public Safety. "Pay close attention to the forecast and don't take chances in dangerous surf," added Cooper as per the report.
However, on the upside, meteorologists who've been following the developments and the reach of the storm; suggest that there wouldn't be any landfall. As per a recent report, the storm is expected to shift its direction and turn to the northeast, while raising the pace as it heads towards North Carolina. The report also suggested that people were advised to exercise caution at the coast as conditions like "the heavy surf, life-threatening rip currents, and dangerous marine conditions" are sure to plague the entire coast up until Monday.
Basically put, the strongest winds are expected to arrive early on Monday and continue with gusto all afternoon before gradually reducing in its intensity. Experts gauge the possibility of sustained winds -- ranging from 40-50 miles across the outer banks with gusts of 50-65 miles an hour.
Areas in the south and inland of the Outer Banks are likely to witness winds with an intensity of 20-40 mph. Areas inland had witnessed up to an inch of rain and winds ranging from 15-25 miles an hour. In trying times like these, experts believe that it's important for people to be prepared for extreme weather. That said, power outages are highly likely to occur.
The North Carolina Emergency Management urged families to keep an emergency kit in handy while stocking up on fresh supplies of sanitizers, masks and wipes.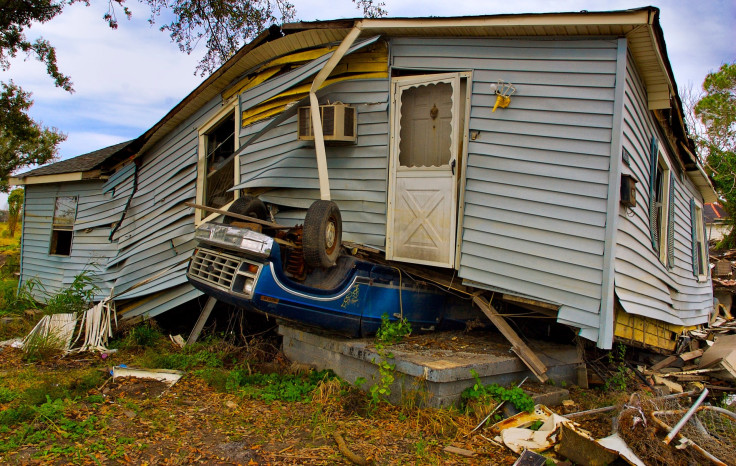 © 2023 Latin Times. All rights reserved. Do not reproduce without permission.