U.S. President Donald Trump has acknowledged for the very first time that he may lose the November presidential elections.
During a radio interview on Thursday, August 6, Trump said that the coronavirus pandemic in the country has indeed made the victory in the presidential elections harder.
"I feel good physically, I feel confident that we're going to have a victory," Trump said during the interview. "And if we don't, I've done my best. We were sailing to a victory, the greatest economy in the history of the world, actually. I built the greatest economy in the history of the world."
He went on to say how the coronavirus was responsible for the shut down of the entire country and now that the states are opening up, the economy will be revived quickly.
"We closed it up because we had to, we saved millions of lives and now we're opening it up and it's a V, looks like it's a V," he said.
According to the RealClearPolitics polling average, Trump trails behind his opponent Joe Biden by an average of 6.4 percentage points.
Trump has been a center of criticism for his poor handling of the coronavirus pandemic, for taking it lightly and touting the anti-malarial drug hydroxychloroquine as some miracle cure for COVID-19 despite warnings from medical professionals. He has also been criticized for bringing the economy to a halt and for historically low unemployment rates.
The coronavirus pandemic has affected more than 4.5 million Americans and more than 158,000 Americans have died because of it. There has been a dramatic increase in the number of new cases in several states across the U.S. ever since they started to open up to revive the economy.
Meanwhile, the Trump campaign is running ads on Facebook against Silicon Valley, accusing them of trying to censor conservatives. The move has come after Twitter barred the Trump campaign account from posting any tweets until they delete the video clip in which POTUS is claiming that children are "almost immune" to COVID-19.
In retaliation, on Facebook, the Trump campaign is running ads saying that the "Silicon Valley Elites shouldn't get to dictate what you say" and claims "they will stop at NOTHING to silence us."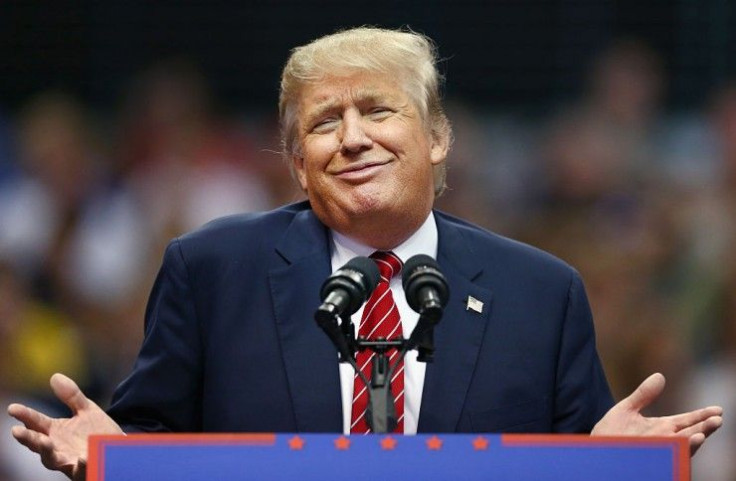 © 2023 Latin Times. All rights reserved. Do not reproduce without permission.