Donald Trump's onetime Secretary of Defense Mark Esper was recently labeled "lightweight" by the former President.
But he did not deny bombshell allegations that he wanted to shoot racial justice protesters or fire missiles at drug targets in Mexico, reported New York Daily News. Trump said that Esper kept quiet about the former President's more outlandish suggestions because he was too eager to please. Trump said in a statement to CBS News that Esper was a "stiff who was desperate not to lose his job. He would do anything I wanted, that's why I called him 'Yesper.'" Trump added that Esper was a "lightweight and figurehead, and I realized it very early on."
But he did not deny several of Esper's explosive claims. One of the claims was that Trump wanted to invoke the Insurrection Act to crack down on peaceful protest or fire missiles at Mexico. Also, he did not explain why he did not carry out those actions if the former Pentagon Chief was so malleable. Trump said that the fact is he didn't need to "invoke the act and never did." Esper was only appointed because he was bamboozled by "some Republican In Name Only (RINO)," said Trump.
He served as Pentagon Chief until he was fired by Trump soon after Election Day 2020. Trump shared that he fired Esper because "he was a RINO incapable of leading and I had to lead the military myself."
The allegations against Trump were made by Esper in his new tell-all "A Sacred Oath: Memoirs of a Secretary of Defense During Extraordinary Times." He said that he was flabbergasted at some of the suggestions that the former President made. One of the suggestions was the opening fire on protesters and firing missiles at targets in Mexico.
On Monday, Esper characterized Trump as a threat to American democracy. He cited Trump's role in inciting the deadly Jan. 6 riot and his refusal to accept the results of the 2020 U.S. Presidential election that he lost, reported Business Insider. Esper said that he thinks that given the events of Jan. 6, 2021 and how Trump has undermined the election results, "he incited people to come to DC, stirred them up that morning, and failed to call them off — to me, that threatens our democracy."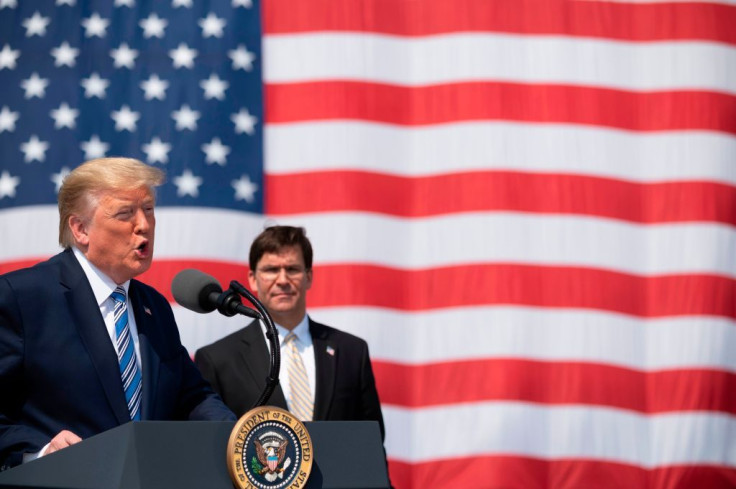 © 2023 Latin Times. All rights reserved. Do not reproduce without permission.