Since the government in Afghanistan collapsed over the weekend, the former President of the United States (POTUS) has shared his opinion on the catastrophic takeover.
Still banned from major social media platforms, the businessman turned politician took to television. In an interview with Sean Hannity of Fox News, Trump continued to blame the current POTUS. He claims that the Taliban takeover is a humiliation for the United States.
Trump remains highly critical of the Biden government after being replaced by Joe Biden. One of his campaign promises had been to bring the troops home from the middle east. His administration had been pushing for the troops to leave Afghanistan by May 1. Earlier this year, he had bragged about reducing the number of troops and getting millions of dollars worth of equipment out of Afghanistan.
Speaking to Hannity on Tuesday, Aug. 17, Trump proclaimed the Taliban takeover as a massive humiliation for the United States. He claims that it is a historic failure of the American government was as bad as the 1979 Iran Hostage Crisis during Jimmy Carter's presidency.
The former president pointed out that thousands of foreigners, including Americans, were still stuck in the war-ravaged country. As the Taliban had surrounded the Kabul airport, getting foreign journalists, aid workers and contractors had become a difficult task.
Trump spoke about the viral video in which men can be seen hanging onto the Air Force cargo plane's fuselage as it took off. While deaths related to the incident were not officially noted, Al Jazeera reported that some people fell to their deaths.
Even though he was highly critical of his 2020 election opponent, Trump seemed to echo some of what Biden said on Monday, Aug. 16. New York Times reported that the former president blamed the Afghan government and forces for the Taliban gaining strength. He said that he was skeptical of Afghan President Ashraf Ghani and his government.
Speaking about the Afghan troops, Trump said that their only motivation was the money that the US gave them. Since they were highly paid, they had continued to serve the government. Without backing from Washington, they stopped fighting. He claimed that the US had been "bribing" the Afghan troops to fight. He even praised the Taliban as "good fighters" in contrast with the opinion he held for the Afghan troops.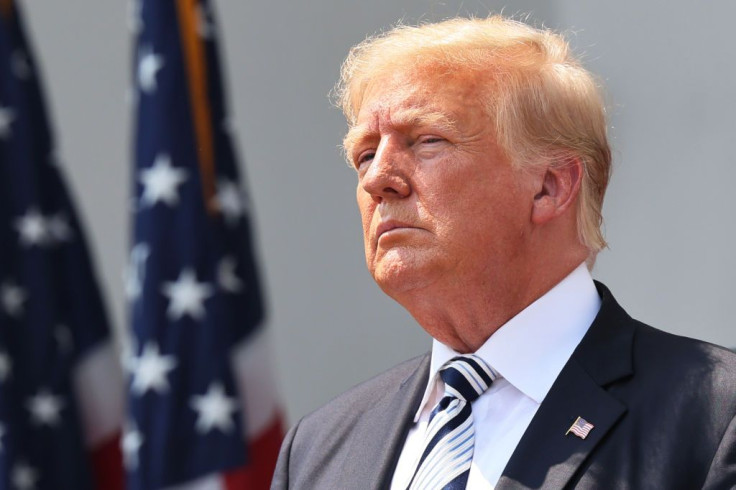 © 2023 Latin Times. All rights reserved. Do not reproduce without permission.