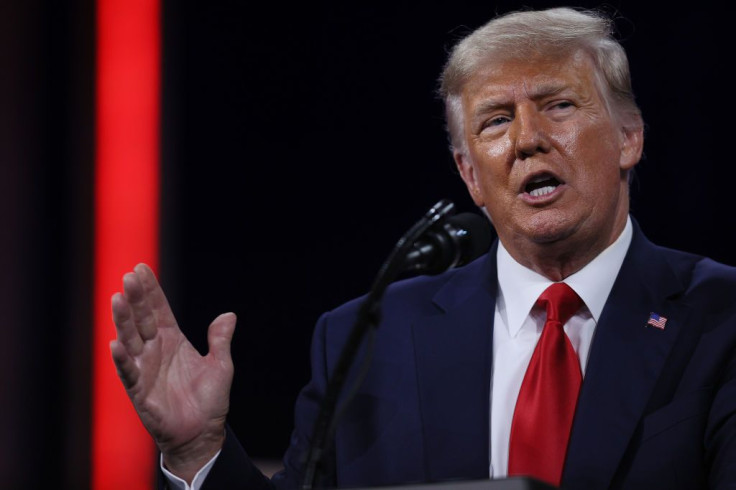 Former President Donald Trump's comeback into politics after a hiatus was packed with a speech that was critical of the 2020 elections and declaring it corrupt, on Saturday night. At North Carolina's annual state Republican Party convention he spoke about the 'radical left', but his political comeback isn't the only thing that's making headlines. To the viewers who had thought that the former POTUS had worn his pants backwards, here's the truth.
According to USA Today, the creases on the pants as seen in a zoomed-in video of the speech got the internet in a frenzy, claiming that Trump had shown up to the GOP with his pants on backwards. But the truth is far from the claims. The video that shows a close-up of the pants was perhaps a doctored video.
According to a fact checking website, the photos taken at the event and provided by the official media company were examined and verified that it plainly showed the former president on stage wearing front-zip pants.

NPR reported that this confusion was created by some Twitter users who mocked Trump, claiming that the 74-year-old had mistakenly put his pants on backwards at the Republican National Convention in North Carolina. The photos spread like wildfire and they became a Twitter trending topic with the hashtag #TrumpPants.
One user had posted, "Others are noting this, but it can't be shared enough: Donald Trump gave his big speech today with his pants on backwards. Look close and tell me I'm wrong." Another user said, "His pants are definitely on backward. There is no fly and the creases are those found at the back of the legs."
During his speech, Trump slammed President Joe Biden and the Democrats for the chaos at the border and the high unemployment rates in the aftermath of the pandemic. Since leaving office, Trump has kept a low public profile. In February, he gave a major public speech at the CPAC convention. His blog was shut down this week, and he remains banned from Twitter and Facebook. Trump had earlier shown interest in running for president in 2024, but is yet to make his choice.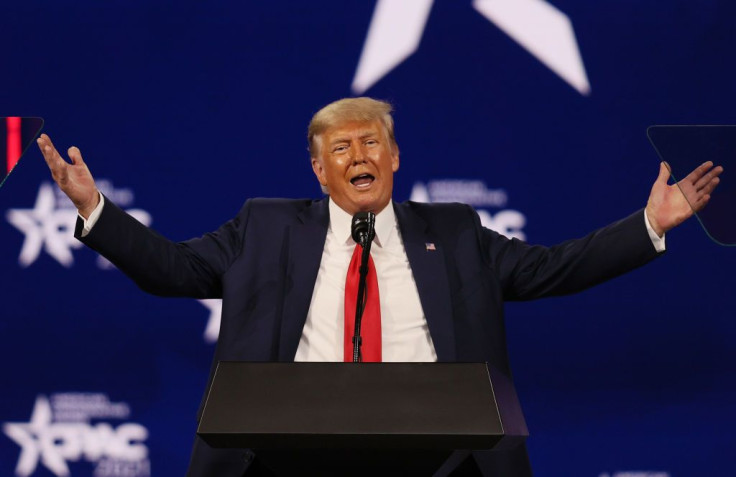 © 2023 Latin Times. All rights reserved. Do not reproduce without permission.