U.S. President Donald Trump has vowed to not ask Americans to wear masks to prevent the spread of coronavirus infection.
Trump's comments came shortly after the country's top infectious disease expert Dr. Anthony Fauci urged the local and state leaders to be "as forceful as possible" in their approach to make people within their jurisdiction to wear masks when outdoors.
Fauci further added that the use of masks is extremely important and that everyone should be wearing it to control the pandemic.
President Trump himself has resisted the use of a face-covering during his public appearances and official visits before finally giving up to it last weekend when he was seen sporting a mask for the first time since the COVID-19 pandemic has been reported.
However, on Friday, July 18, POTUS said during an interview that he does not agree with the decision to make masks mandatory as people should be given "some freedom."
His comments came even though the Centers for Disease Control and Prevention (CDC) released a public statement early in the week requesting people to wear masks to protect themselves against the novel coronavirus.
"We are not defenseless against COVID-19," CDC Director Dr. Robert R Redfield said. "Cloth face coverings are one of the most powerful weapons we have to slow and stop the spread of the virus - particularly when used universally within a community setting."
The number of new coronavirus cases has surged dramatically in the last few weeks as the states tried to reopen to revive the economy. Florida and Arizona are the two worst-affected states.
In Florida, hospitals have started to cripple with an exceedingly large number of patients being admitted with complications. In the past few days, many hospitals have reported that their ICU capacity is already full and they cannot accept any more patients who may need ventilator support or critical care due to the severity of COVID-19 illness.
On the other hand, many states are struggling with a surge in demand for coronavirus testing. In Pennsylvania, people who require testing because they suspect they have been exposed to the virus have been asked to self-isolate at home for two weeks without getting any tests done.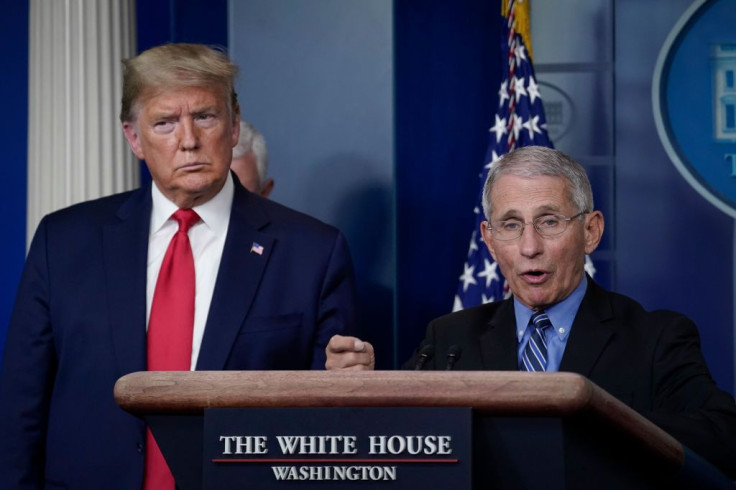 © 2023 Latin Times. All rights reserved. Do not reproduce without permission.