Former United States President Donald Trump was among the early critics on how the whole coronavirus started. He believed that it originated from that Wuhan lab in China but instead drew backlash.
With new reports surfacing the lab where workers reportedly got hospitalized in November 2019 after falling ill of COVID-like symptoms, it appears Trump may have been right the first time. Recall that it was a month after that when coronavirus cases surfaced in China.
"​I said it a long time ago​,​ right from the beginning​. And when you look at Wu​han and that's where it all started​,​ and then you look at the ​Wuhan lab and that's what they were doing​,​ it seemed pretty obvious to me​.​ I called it a long time ago​," Trump stated on Fox Nation.
The World Health Organization was among the ones who criticized the former US President, batting at that time that his suggestion was xenophobic. Trump was insinuating that the virus originated from the Wuhan Institute of Virology.
But Trump admits that the sudden new scrutiny of the lab is something that comes as a surprise. He adds that the issue appeared to be fading. Now it is a hot topic in America and the world because of the tremendous harm and damage it has carried out.
Regardless of the bickering, Trump says that the important thing is to get to the bottom of it all. And while a lot of things have changed since then, the former US President feels that China needs to be accountable. But as far as gathering evidence tied to the claims, China may have already cleaned up its act.
"Ideally we have to make China pay. Something has to happen. What they've done is a terrible thing. I do believe it was probably accidental. But there are those that say maybe it wasn't," Trump said.
Current US President Joe Biden has ordered a 90-day reassessment of whether the Wuhan lab released the coronavirus after an earlier investigation was inconclusive. Tasked to do that is the US intelligence community.
Among the theories in the open right now is that COVID emerged naturally from animals and was passed to humans or that it escaped from the lab either by accident or intentionally.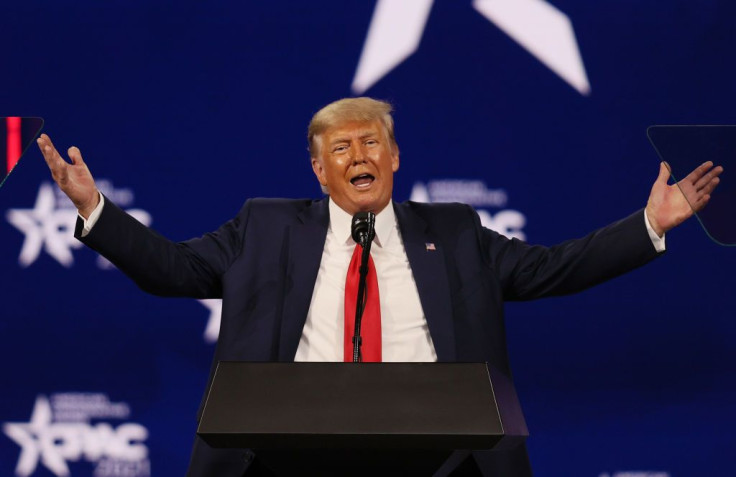 © 2023 Latin Times. All rights reserved. Do not reproduce without permission.