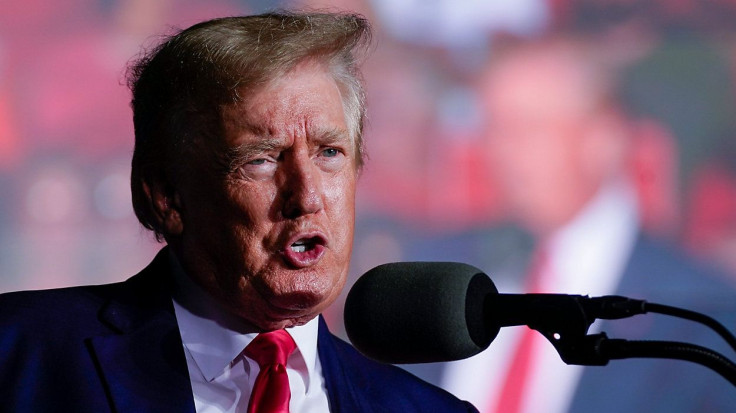 A grand jury in Manhattan has been hearing evidence in the "hush money" case, involving former President Donald Trump and porn star Stormy Daniels. It has now emerged that the jury reportedly plans to recess for the next month.
A source told New York Post Wednesday that the month-long break was pre-planned. Iy will cover the city school system's weeklong Spring Recess next month.
Sources cautioned that the schedule was subject to change. But said that the recess would last at least through the Passover and Easter holidays.
This move pushes back any potential indictment of the 76-year-old former President in connection with the $130,000 that his ex-attorney Michael Cohen paid Daniels. The amount was reportedly paid shortly before the 2016 presidential election in the U.S. to keep quiet about an alleged affair with Trump in 2006.
Earlier this year, Trump said on social media that he expected to be arrested in connection with the case and then urged his supporters to protest.
The arrest didn't happen, but Trump's post led to a surge in donations to his 2024 Republican presidential primary campaign. It also saw a major bump in the polls, according to which he is now leading Florida Governor Ron DeSantis. The Governor is an undeclared rival, and Trump is leading by an average of 15.1 percentage points.
Most recently, the grand jury heard testimony Monday from former National Enquirer publisher David Pecker, who is a longtime friend of Trump. He met with Cohen in August 2015 and offered to help to suppress stories about Trump's alleged extramarital affairs.
He has denied cheating on his wife Melania Trump with Daniels. He has also denied any wrongdoing that is tied to the money that she received.
Manhattan District Attorney Alvin Bragg is said to be considering charges against the former President. They include falsifying business records to hide a violation of federal campaign finance rules.
Sources said that the grand jury is set to meet on Thursday, but it won't consider Trump's "hush money" case.
Meanwhile, the Daily Beast reported that three lawyers who worked on the Manhattan district attorney's criminal probe into Trump believed that the anticipated indictment against him was too weak to bring as a standalone case.
To convict the former President on felony charges, prosecutors need to prove that he intended to commit or wanted to hide a separate crime through the payments.
According to Insider, that's a major hurdle that poses many challenges. Prosecutors could argue that the former President tried to conceal violations of federal campaign finance laws. It is something that Cohen pleaded guilty to three years ago. But a judge might even believe that the Manhattan district attorney's office is overreaching by enforcing federal law.
© 2023 Latin Times. All rights reserved. Do not reproduce without permission.