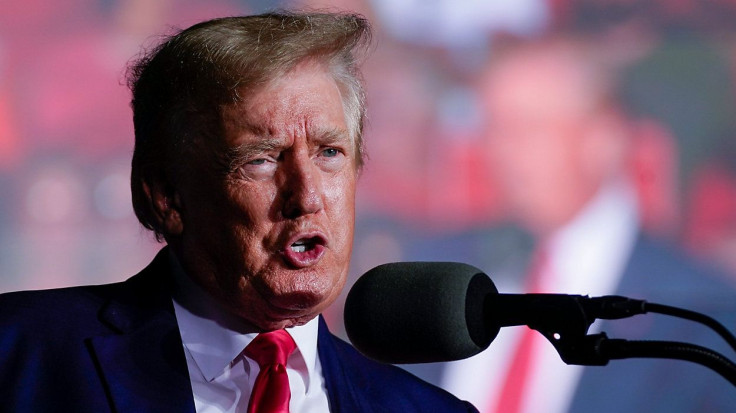 Only a few have announced their plans for the U.S. Presidential election in 2024, and it seems like former President Donald Trump will face a still challenge from his fellow Republicans.
Last year, Trump announced that he will run for the party's nominating contest. He remains popular with Republican voters, but an underwhelming midterm performance, in part due to losses for candidates endorsed by Trump, has left him more vulnerable.
Nikki Haley is one of the Republican hopefuls who can give him a competition in 2024. She announced her bid for the presidency last month, becoming the first major Republican candidate to commit to challenging Trump, reported BBC.
Haley, who was born in South Carolina to Punjabi Sikh immigrants, became the youngest governor in the U.S. in 2009. She got national attention in 2015 after she called for the removal of the Confederate flag from the South Carolina Capitol.
Her election campaign, which includes a call for mandatory mental competency tests for politicians aged over 75, emphasizes the need for "a new generation" of US leaders.
Florida Governor Ron DeSantis, who has worked hard to emulate Trump, is viewed as the candidate most likely to face the former President in a head-to-head race. DeSantis, 44, won the re-election in the midterm elections by more than 1.5 million votes. It is the largest margin in the state in more than 40 years.
The Harvard and Yale-educated lawyer once served in the U.S. Navy, including a tour in Iraq. He was a little-known member of the House of Representatives from 2013 to 2018, but shot to fame after becoming governor in 2019. He has been positioning himself as an enthusiastic champion of conservativism.
For four years, Mike Pence served as the Vice President during the Trump era at the White House. Then Jan. 6, 2021's Capitol riot splintered their relationship. Pence started his career in conservative politics as a talk radio host, and was elected to the House in 2000 and served until 2013. The 63-year-old also served as governor of Indiana from 2013 to 2017.
Vivek Ramaswamy, an Indian-American biotech entrepreneur with no previous political experience, launched his long-shot White House bid during a late February appearance on the Fox News channel. The 37-year-old is a regular fixture on Fox host Tucker Carlson's daily program, which is the most-watched cable news show in the U.S. The Harvard and Yale graduate said that the U.S. is in the midst of a national identity crisis. It is driven by a decline in patriotism, faith and meritocracy.
Perry Johnson, a Michigan businessman, is another long-shot contender, who joined the race in March. The 75-year-old spent millions of his own money to run for Michigan governor last year. He was disqualified by the state's election bureau, which said that he forged thousands of nominating signatures.
Meanwhile, New Hampshire Governor Chris Sununu predicted Sunday that Trump will lose the 2024 Republican presidential nomination.
During an interview on NBC News' "Meet the Press," Sununu said that Trump is "in the race" but that "he's not going to be the nominee; that's just not going to happen."
He doesn't believe that the Republican Party is going to say that the "best leadership for America tomorrow is yesterday's leadership."
© 2023 Latin Times. All rights reserved. Do not reproduce without permission.