There has been an ongoing feud between the U.S. President Donald Trump and the reporters in the last few months. A similar incident was recorded during the press conference on Monday, May 11.
Trump abruptly put an end to the press conference in the White House Rose Garden after getting into a heated argument with CBS reporter Weijia Jiang and CNN's Kaitlan Collins.
The feud happened when the 73-year-old U.S. President decided to not provide an answer to Weijia Jiang's question. Jang was born in Xiamen, China but migrated to the U.S. at the age of two.
Jang asked Trump why does doing a greater number of coronavirus tests than other countries matters the most to him.
"Why is this a global competition to you if everyday Americans are still losing their lives and we're still seeing more cases every day?" she asked.
To the question, Trump responded by saying that she should rather ask China that question.
"Well, they're losing their lives everywhere in the world. Maybe that's a question you should ask China. Don't ask me, ask China that question, okay?" he said.
Jiang replied to Trump and asked why is he specifically asking her to ask China that question. He denied any such intentions and stated that her question was a "nasty one."
It was later posted on Twitter as well.
The feud did not end there.
Trump was then confronted by CNN's Kaitlan Collins, who let Jiang follow-up on her question as to why Trump has asked her to ask China about coronavirus testing.
Trump decided to turn to another reported but Collins continued to ask the same question.
When it did not seem to get over, Trump decided to say thank you before turning and leaving the podium. His reaction left reporters confused and surprised.
This is not the first time that such a heated exchange of words has taken place between Trump and reporters. In fact, Trump has been pretty vocal about what he thinks of certain channels and reported.
He has previously said that CNN reports "fake news" and has refused Collins before as well from answering her questions, claiming that media house doesn't "write the truth."
Trump has also engaged with such a conversation with Jiang before. In late April, he asked Jiang during the press conference to "just relax" and keep her voice down.
The recent tiff clearly showed that Trump does not want to engage with reporters that he personally doesn't like, especially those who question his decisions and he boasts and repeatedly touts that the U.S. has done coronavirus testing at a scale that nobody else in the world has.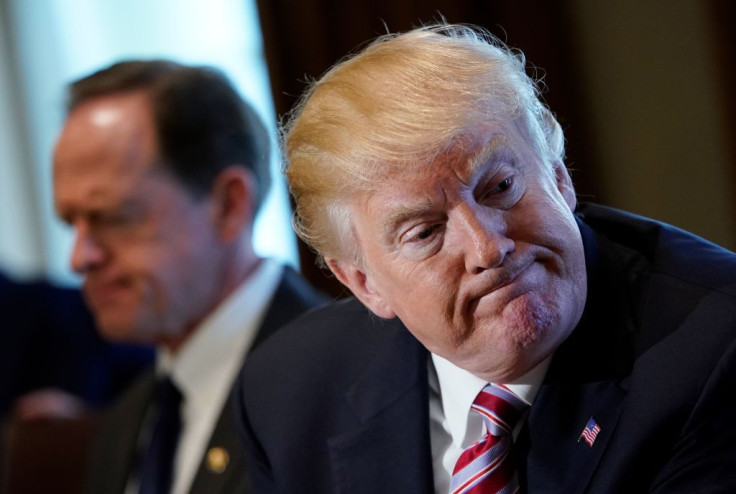 © 2023 Latin Times. All rights reserved. Do not reproduce without permission.