President Donald Trump on Wednesday announced that his administration will continue to urge the Supreme Court to scrap Obamacare. He continues to maintain his stance even though the severity of COVID-19 in the U.S. may leave millions of Americans all the more dependent on the healthcare scheme for coverage of expenses.
The Trump Administration wants to pursue the case to invalidate the Affordable Care Act (ACA), which the Supreme Court is due to hear in this fall. However, it is less likely that a decision will be taken before the U.S. Presidential Elections in November 2020.
On the other hand, the second wave of COVID-19 in the U.S. is also expected to hit in the fall, and several studies indicate that the wave could even deadlier than the first wave.
Earlier this week, Attorney General William Barr warned Trump officials that of the drastic effects of striking down Obamacare in the middle of coronavirus pandemic in the U.S.
The house democrats in their filing to the Supreme Court on Wednesday highlighted the importance of preserving Obamacare, especially considering the current situation.
"Although Congress may not have enacted the ACA with the specific purpose of combatting a pandemic, the nation's current public-health emergency has made it impossible to deny that broad access to affordable health care is not just a life-or-death matter for millions of Americans, but an indispensable precondition to the social intercourse on which our security, welfare, and liberty ultimately depend," the statement read.
ACA, popularly known as Obamacare, provides healthcare to the uninsured. It is expected that more than 20 million people will be affected if Obamacare is scrapped by the Trump administration.
Considering that more than 30 million people have filed for unemployment benefits in the U.S. owing to loss of jobs and income due to COVID-19 pandemic, Obamacare, at the moment, is all the more essential to ensure people's right to healthcare.
However, in case the act is invalidated, millions of these people may be forced to pay for their healthcare and a majority may even decide not to seek any treatment.
During his briefing on Wednesday, Trump said that they will scrap Obamacare because it is bad and the administration will replace it with better and great healthcare that will be availed at less cost and will also cover pre-existing conditions.
However, no alternative related to the ACA has been proposed by the Trump Administration so far.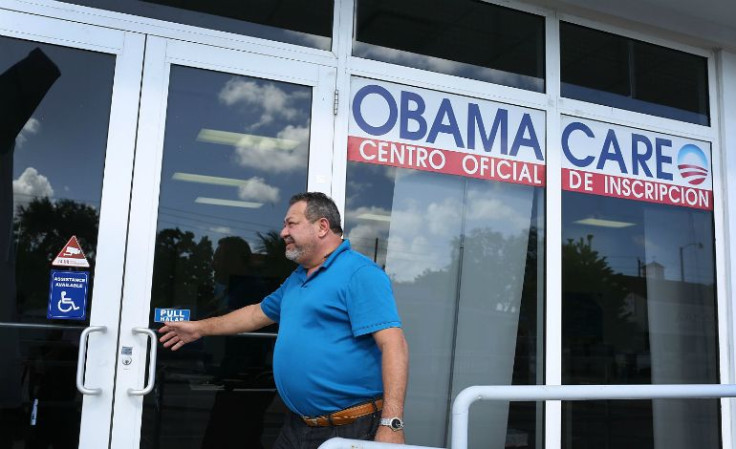 © 2023 Latin Times. All rights reserved. Do not reproduce without permission.