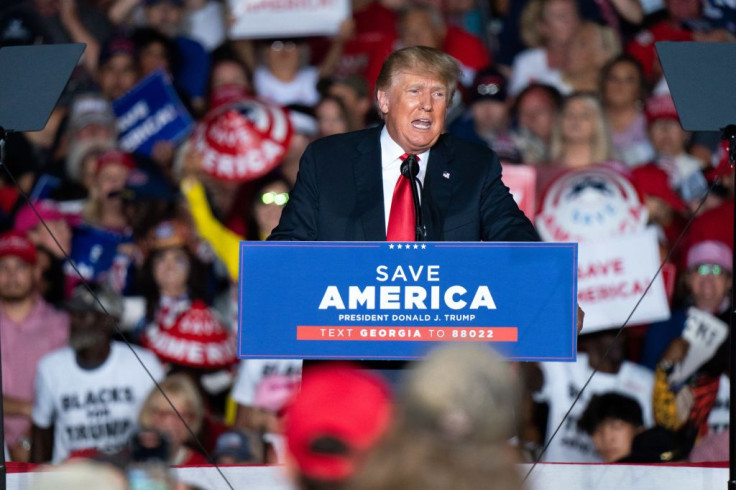 A new report suggested that former US President Donald Trump could be hit with several criminal charges in connection with his interference in election in Georgia.
Publicly available evidence which showed that Trump and his allies tried to pressure some of the officials of Georgia to "change the lawful outcome of the election," was analyzed in the report by the Brookings Institution, which is a think tank in Washington, DC.
The call made by the former President to Brad Raffensperger, Republican Secretary of State, on Jan. 3, where Trump told him to "find 11,780 votes" to overturn now-President Joe Biden's win in Georgia, is an important piece of evidence. Throughout the call, Trump said that there was no way he lost Georgia, and that he we won by "hundreds of thousands of votes," but his claims were false as Biden won the state by almost 12,000 votes, reported Business Insider.
According to the report, the former President publicly pressured and personally got in touch with many Republican officials in Georgia like Attorney General Chris Carr and Governor Brian Kemp to ask for their help in overturning his loss in election in the state.
The report said, "We conclude that Trump's post-election conduct in Georgia leaves him at substantial risk of possible state charges predicated on multiple crimes." These charges could include intentional interference with performance of election duties, conspiracy to commit election fraud and criminal solicitation to commit election fraud.
His former personal lawyer, Rudy Giuliani, and other allies of Trump could also be in trouble. As per the report, Trump's former lawyer appeared before committees in the Georgia Capitol with an intention of convincing state lawmakers to "take extraordinary action to reverse Biden's win."
The former President would probably claim immunity, saying that he can't be prosecuted for actions taken while he was in office, suggested the Brookings Institution report. According to the report, former presidents of the US enjoy immunity for actions taken that "fall within the scope of their lawful duties as a federal official," but in this case, Trump's actions were "outside the scope of his official duties."
Meanwhile, even though the Cyber Ninjas couldn't prove fraud in the Arizona 2020 election, Trump's election fraud crusade is now going forward as if he was victorious. His allies are asking for a new review of another Arizona county won by Biden, according to CNN.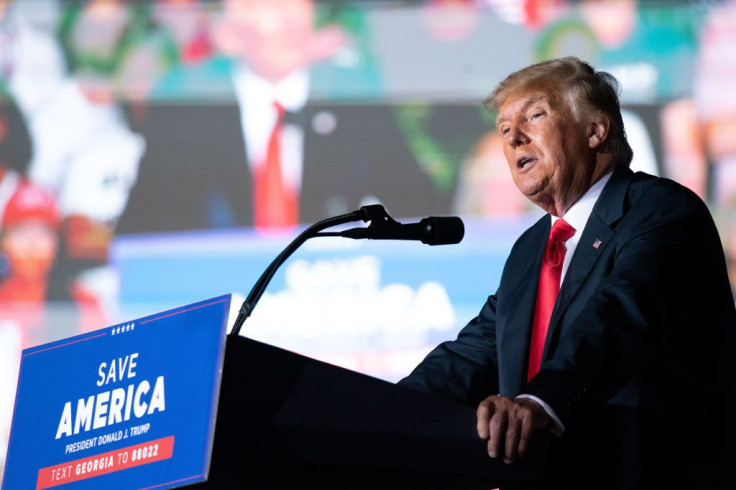 © 2023 Latin Times. All rights reserved. Do not reproduce without permission.