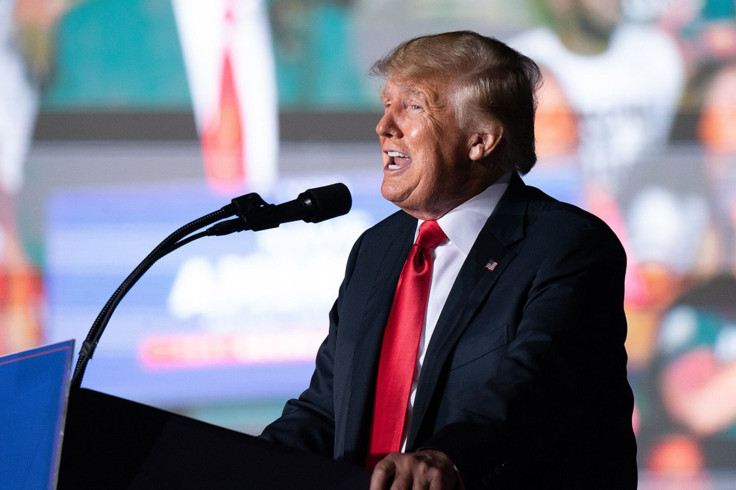 Former President Donald Trump's lawyers recently approached the Manhattan district attorney's office to urge them not to indict him over his role in paying hush money to porn star Stormy Daniels in 2016.
Sources said that the lawyers argued that the payments would have been made irrespective of his presidential candidacy in 2016, reported The Guardian.
Lawyer Susan Necheles, who represented the Trump team at the meeting with the district attorney's office, also said that campaign funds had not been used for the payments to Daniels. So, there was no violation of campaign finance laws.
The arguments presented to the district attorney's office mark the most formal defense that Trump's lawyers have raised so far.
This comes as they try to settle on a strategy to avoid conviction in the event that Trump is charged with a misdemeanour or felony over the payments.
Trump's former lawyer Michael Cohen, a crucial witness in the case, testified on Wednesday for around two hours before the grand jury. He said that he provided the most complete account of the hush money scheme.
Cohen made the $130,000 payment to the porn star in late October 2016 to buy her silence about the story of an affair with Trump.
The businessman-turned-politician later reimbursed the money as President. Trump paid monthly $35,000 checks from his personal checking account to Cohen, who pleaded guilty in 2018 to federal charges involving the hush money.
As for Daniels, she met with prosecutors Wednesday at the request of the Manhattan district attorney's office, reported ABC News.
Her attorney, Clark Brewster, wrote in a tweet that Daniels responded to questions and has "agreed to make herself available as a witness, or for further inquiry if needed."
A source said that Daniels met with the prosecutors over Zoom.
Manhattan District Attorney Alvin Bragg is still thinking of charging Trump with falsifying business records, said sources. That's because the Trump Organization allegedly reimbursed Cohen for the payment to Daniels then logged the reimbursement as a legal expense.
Trump has denied the affair with Daniels and his lawyers have framed the funds as an extortion payment.
© 2023 Latin Times. All rights reserved. Do not reproduce without permission.