As former U.S. President Donald Trump faces legal troubles related to the Espionage Act, he has demanded on social media on Monday that he be reinstated as the President of the United States, or that a redo of the previous 2020 elections that he lost happen.
The new rant from the former President comes as Meta CEO Mark Zuckerberg admitted in Joe Rogan's podcast that Facebook was warned by the FBI to make sure to look out for patterns of "Russian disinformation" after what had happened in 2016, according to Yahoo! News.
"The FBI came to us – some folks on our team," Zuckerberg said, "And was like, 'Hey, just so you know, you should be on high alert. We thought there was a lot of Russian propaganda in the 2016 election, we have it on notice that basically there's about to be some kind of dump that's similar to that'."
"[The] FBI shared general warnings about foreign interference—nothing specific about Hunter Biden," Zuckerberg made sure to clarify.
Though Zuckerberg specified that Meta was not told to censor stories about Hunter Biden's laptop–and the FBI also clarified that it cannot ask or direct companies to use their data in a specific way–former President Trump ranted on his social media site Truth Social in order to ask for a redo of the 2020 Presidential Elections after this information was revealed, the Daily Beast reported.
"So now it comes out, conclusively, that the FBI BURIED THE HUNTER BIDEN LAPTOP STORY BEFORE THE ELECTION knowing that, if they didn't, 'Trump would have easily won the 2020 Presidential Election,'" he wrote.
"This is massive FRAUD & ELECTION INTERFERENCE at a level never seen before in our Country. REMEDY: Declare the rightful winner or, and this would be the minimal solution, declare the 2020 Election irreparably compromised and have a new Election, immediately!"
Trump, who may possibly face potential Espionage Act-related charges after the FBI raided his Florida resort Mar-a-Lago, had his team pushing a narrative related to a laptop that was found and reportedly belonged to Hunter Biden, which fact-checkers working for the mainstream press agencies could not verify at the time.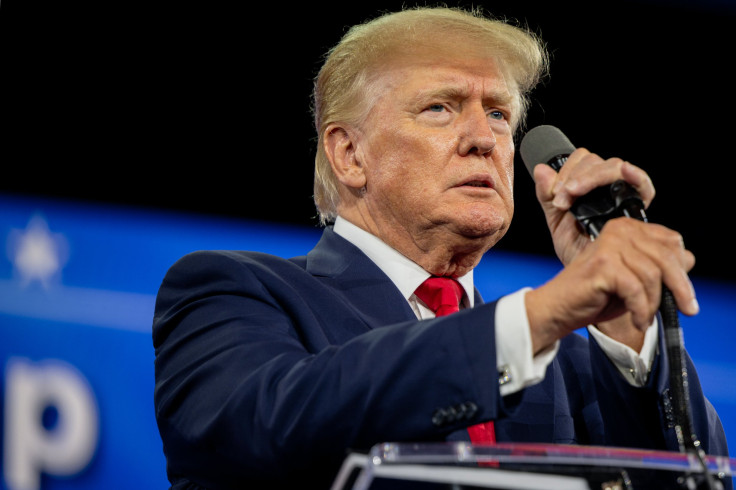 © 2023 Latin Times. All rights reserved. Do not reproduce without permission.