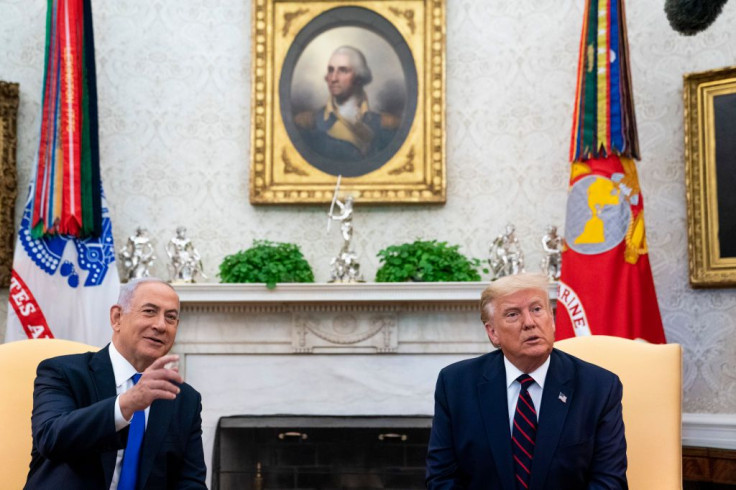 Former US President Donald Trump lashed out at former Israeli Prime Minister Benjamin Netanyahu for congratulating US President Joe Biden when he won the presidency. In an interview for a book about peace-making in the Middle East, Trump threw sour statements at his former ally and accused him of disloyalty in a slew of comments that were released Friday.
According to the Times of Israel, journalist Barak Ravid had interviewed Trump in April and July for his new Hebrew-language book titled, "Trump's Peace: The Abraham Accords and the Reshaping of the Middle East." During their exchange, Trump was furious over the way the ex-Israeli leader had congratulated Biden on his election victory. "He was very early. Like earlier than most. I haven't spoken to him since. Fuck him," Trump told Ravid.
The former US President did not hold back on his thoughts at how Netanyahu's congratulatory message came too early as election results were still being contested by Trump's party.
The Republican leader was said to have been enraged as he went on to say that no one had helped Netanyahu to save his country more than he did. He felt betrayed when Netanyahu stepped up to0 soon to congratulate his presidential opponent in the midst of his claims that the US elections had been filched.
As Trump spoke of his ally referring to Netanyahu by his nickname – "Nobody did more for Bibi. And I liked Bibi. I still like Bibi," Trump said and went on to say that he was "the man that I did more for than any other person I dealt with."
In certain passages of the book, Trump also cited how Netanyahu had gone wrong in his decisions and expressed his disappointment. "I'll tell you what - had I not come along, I think Israel was going to be destroyed." "Bibi could have stayed quiet. He made a terrible mistake."
The US administration under Trump was considered the most complimenting and acclimatable towards Israel between the history of the two nations. Both leaders were characterized as having a particularly warm personal relationship and had been openly praising each other in public.
Meanwhile, Netanyahu's response to Trump's published comments was relayed through Axios, "I highly appreciate President Trump's big contribution to Israel and its security. I also appreciate the importance of the strong alliance between Israel and the US and therefore it was important for me to congratulate the incoming president."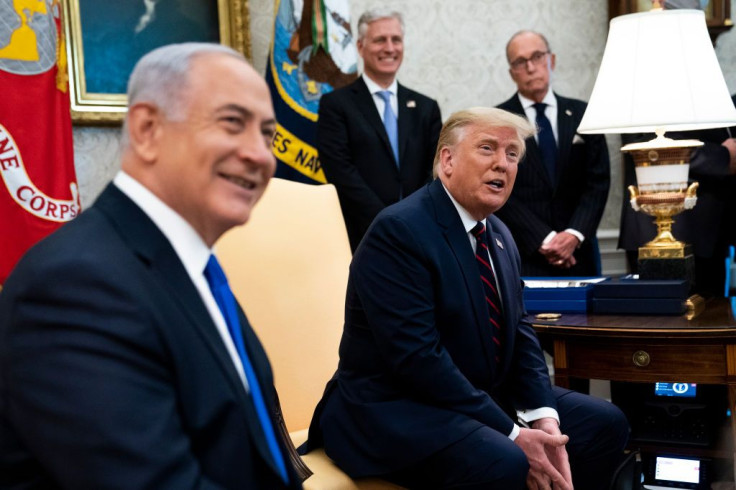 © 2023 Latin Times. All rights reserved. Do not reproduce without permission.