Former President Donald Trump revealed on Saturday that he admired Barack Obama amid years of attacking the first African-American president of the United States, including spreading a baseless "birther" conspiracy theory that he was not eligible for the top post because he was not born in the U.S.
Trump made the comments known to the public on the first night of the three-city, four-date "History Tour" with Bill O'Reilly in Sunrise, Florida, which will tackle his presidency and stances on political issues, the New York Post reported.
"I liked him," the Republican said about former President Obama, praising the Democrat for being "smart and sharp," despite the crowd at the FLA Live Arena booing at the mention of Obama's name.
He then noted he doesn't believe theories suggesting that Obama was secretly running the country for incumbent President Joe Biden, noting Obama likes to golf too much so he doesn't have the time to do it.
While still a private citizen, Trump spent years criticizing and insulting Obama and continued doing so after turning to politics. He would also allege Obama was the "founder of ISIS" and "one of the worst presidents in the history of the United States, according to the Business Insider.
Trump also moved to slam Obama's methods and ultimately blamed him for causing "tremendous division" and hatred in the country. As for Obama, he reportedly wrote a "beautiful" Inauguration Day letter in 2017 for Trump, which he left in the desk drawer in the Oval Office.
Meanwhile, during the Saturday night event, Trump also claimed to have gifted North Korean leader Kim Jong Un with a cassette of Elton John's 1972 hit song "Rocket Man" and a machine to play it on.
"I made sure the machine wasn't made in South Korea," the former president joked while stopping short at giving any specifics when exactly this was. "I played it for him quickly and I said, 'I did you a favor because you love sending rockets all over the place.'"
Trump, who famously gave the North Korean leader his "Rocket Man" moniker on Twitter in 2017, told the crowd in Sunrise that he explained to Kim why he chose the unflattering nickname.
"'I called you Rocketman — that was great — because I could see you, I could envisage you, sitting as you sit on a horse, on a saddle, sitting on a rocket flying over Japan,'" he reportedly told North Korea's Supreme Leader, who has been sitting on the throne since 2011.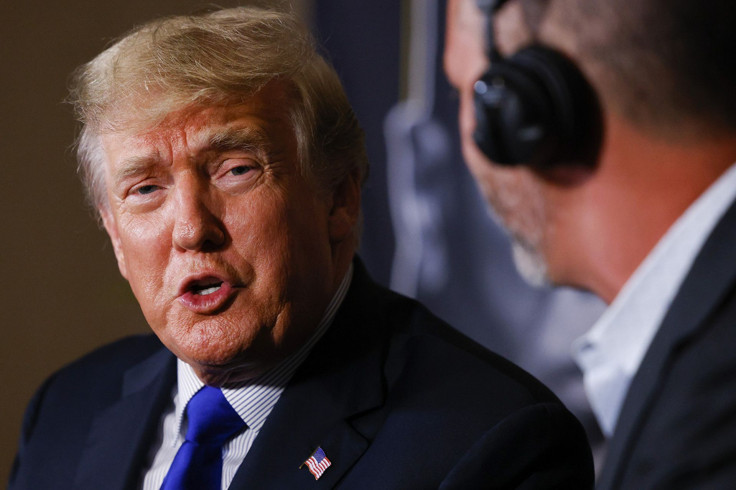 © 2023 Latin Times. All rights reserved. Do not reproduce without permission.