Hard-right Florida Republican Rep. Matt Gaetz has revealed on Tuesday that his political camp is still floating the idea of installing former President Donald Trump as the House Speaker if the Republicans gain control of the chamber in the midterms.
While the beaming Gaetz claimed during the news conference on Capitol Hill that he had directly discussed the matter with Trump, he would stop short at giving the specifics about his alleged meeting.
"Can you just imagine [House Speaker] Nancy Pelosi having to hand that gavel to Donald J. Trump?" the Trump loyalist asked the audience.
"She didn't like when that Jan. 6 [rioter] was sitting in her chair in her office. She is sure not going to like seeing Donald Trump sitting in her chair," he added, referring to a man who disparaged Pelosi's desk during the Capitol siege.
Last month, former White House chief of staff Mark Meadows also said "people would go crazy" if the post went from House Speaker Nancy Pelosi to Trump, CNN noted.
By Wednesday, he had lodged a 43-page complaint against Pelosi and all nine members of the House select committee probing the deadly Jan. 6 Capitol invasion as the panel moves to hold him in contempt for refusing to cooperate with investigations.
Meanwhile, as for Gaetz, he previously pushed the idea of installing Trump as the Speaker of the House over the summer. His pitch was welcomed by extreme far-right Republicans such as Reps. Lauren Boebert of Colorado and Marjorie Taylor Greene of Georgia.
"It's no secret that I am one of the biggest supporters of President Trump, and I proudly say it all the time," Greene said on a podcast over the summer as per Vanity Fair. "I would love to see him, whether it is speaker of the House or running for Congress or Republican majority in 2022, electing him speaker of the House."
However, at the time, Trump associates denied he was mulling the role despite Gaetz's grandiose fundraising efforts.
If the GOP retakes the majority in the 2022 midterms and Trump gets at least one nomination for Pelosi's current post, it would place him in the third position in the presidential line of succession without being a member of Congress, according to Forbes.
"You know, it's very interesting. That's so interesting," Trump said in a June interview with conservative radio talk-show host Wayne Allyn Root as they tackled him becoming the Speaker of the House.
"People have said, run for the Senate, OK, run for the Senate, but you know what? Your idea might be better. It's very interesting," he added.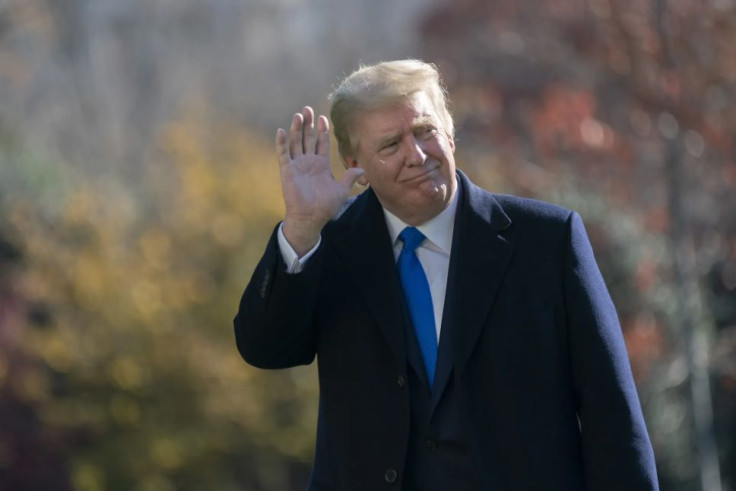 © 2023 Latin Times. All rights reserved. Do not reproduce without permission.