Donald Trump is facing many investigations while his lawyers are trying to block the White House from releasing documents that could help in the investigation of the Jan. 6 Capitol riot.
The former US President's business dealings are being investigated by New York prosecutors, and recently a new grand jury was convened to hear evidence, reported Associated Press. The Manhattan district attorney's office is yet to make a decision on whether to look for more indictments in the case, which in July led to tax fraud charges against the Trump Organization's Chief Financial Officer (CFO), Allen Weisselberg, as well as Trump's company.
The CFO will be back in court in July 2022. After District Attorney Cyrus Vance Jr. spent years fighting to access Trump's tax records, the former President himself remains under investigation. Vance Jr. said last week that he thinks it's pretty clear that their investigation "is active and ongoing."
Properties that Trump owns in the New York City suburbs have also landed him in trouble. According to sources, Mimi E. Rocah, Westchester County District Attorney, subpoenaed documents from Ossining while it investigates whether the former President's company misled authorities to cut taxes for a golf course in the area.
In January, an investigation was opened in Atlanta by Fulton County District Attorney Fani Willis. The investigation is into his possible efforts to intervene in the administration of the state's 2020 election, which saw Trump being defeated by Joe Biden.
Earlier this year, Karl Racine, the attorney general for the District of Columbia, said that district prosecutors were investigating the former President's role in the Jan. 6 riot. They are apparently considering whether to charge Trump under a local law that criminalizes statements that encourage individuals to act in a violent manner.
Trump also faces a number of civil suits apart from the criminal probes that are underway. One of the lawsuits is brought by Democratic Representative Bennie Thompson, who is the House Homeland Security chair. It is under the Ku Klux Klan Act of 1871, which doesn't allow intimidation or violence meant to prevent Congress members or other federal authorities from doing their constitutional duties.
About two months ago, Trump was questioned in connection with a lawsuit brought by protesters who claimed that in the early days of his presidential campaign six years ago, his security team assaulted them outside Trump Tower.
He is also slapped with a defamation case brought by a columnist, who said that he raped her in a Manhattan department store in the mid-1990s.
His estranged niece, Mary Trump, accused him and other family members of defrauding her of millions of dollars of inheritance money, so she took a legal action against them. Trump has also filed a lawsuit against Mary and The New York Times over an article about his family's finances that was partly based on confidential documents that she gave to the paper for the 2018 story.
Meanwhile, Mary suggested that Attorney General Merrick Garland was an "idiot" for not prosecuting her uncle over the Jan. 6 riot till now, reported Business Insider. Mary appeared on "The Dean Obeidallah Show" Friday where she said that it was "dangerous" of the Justice Department not to indict Trump for inciting his followers to challenge the certification of Biden's election in a violent manner.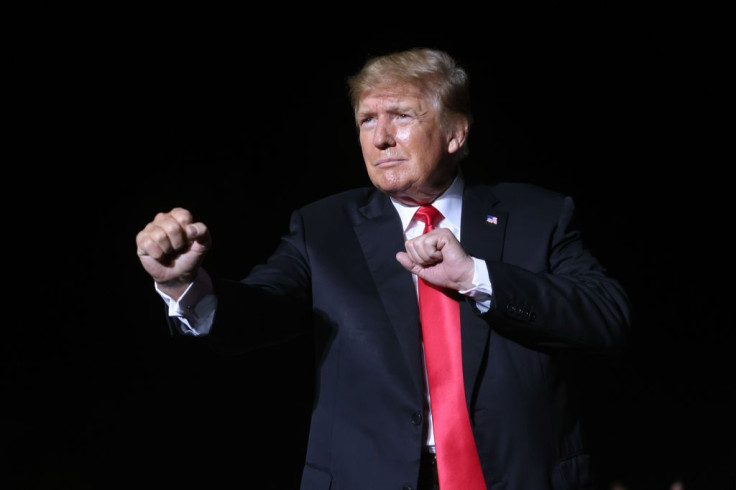 © 2023 Latin Times. All rights reserved. Do not reproduce without permission.