Former President Donald Trump is trying to hide the Jan. 6 documents from the House committee investigation regarding the attack on the U.S. Capitol.
Out of the 1600 pages requested, nearly 800 pages include his daily presidential diaries, phone call logs, handwritten notes, schedules and activities. These are among the documents Trump is seeking to block, as stated by the National Archives and Records Administration (NARA).
Trump filed a lawsuit for NARA to block the subpoenas. In the latest court filing, he wants to keep the records demanding that secrecy rules that pertains to White House documents. Also referred to the congressional panel as a "witch hunt."
President Joe Biden has firmly disregarded Trump's request for the secrecy rules. He stated that in this case, to understand Trump's role in his supporters' attempt to turn around last year's presidential election result, the investigation must be done. The records requested could reveal more details and information about the U.S. Capitol riot issue.
Aside from the said documents above, Trump is also requesting to stop and block access to the records kept by the former Press Secretary Kayleigh McEnany and files of the Chief of Staff Mark Meadows and former advisor Stephen Miller. Trump is also attempting to hold back the draft of his speech for the "Save America March" on Jan. 6, also the draft of the proclamation honoring the death of the Capitol Police officers Brian Sicknick and Howard Liebengood.
A hearing to consider Trump's appeal for executive privilege is scheduled for Thursday.
The House committee investigating the Jan. 6 attack filed a legal argument to dismiss former President Trump's request to prevent them from investigating and receiving document reports.
During the attack in January, supporters of Trump forcibly broke into the U.S. Capitol building and made false accusations on why Trump failed to win the election. They resorted to violence and aggressiveness throughout the rally. A total of four people died while many were reported hurt.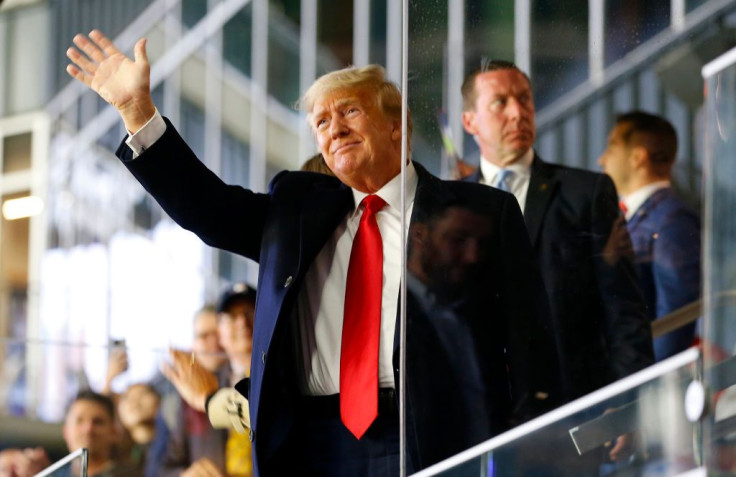 © 2023 Latin Times. All rights reserved. Do not reproduce without permission.