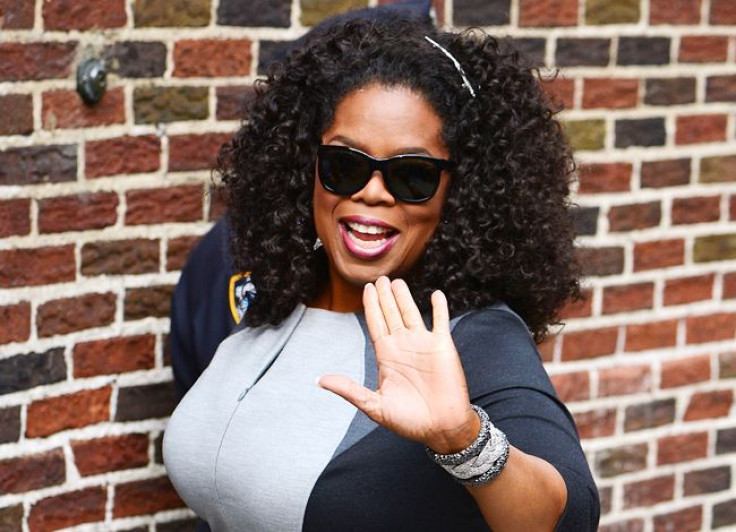 A new book by former president Donald Trump will include private messages from politicians and celebrities, including one from Oprah Winfrey from the year 2000.
"I think he'd written a book and said that he wanted me to be his running mate ... if he decided to run," Winfrey said in an interview that aired Tuesday on "CBS Mornings."
According to Axios, she wrote at the time, "Too bad we're not running for office," at the moment. "What a TEAM!"
"And when I heard that this letter is now going to be a part of a book, I thought, 'Oh, wasn't that nice of me to write a note.' That's what I thought, because I'm always like, 'Oh, I should write a note.
The person did this, or I should write a note,'" she said. "So I'm really happy that I wrote a note."
But she claimed that she didn't believe she and Trump would work well together.
"I might have thought it back then. I might have thought it 23 years ago," she told CBS News.
"I'm not thinking it today," she added.
According to Axios, "Letters to Trump," which is anticipated to be published in April.
The book includes letters from Richard Nixon, Ronald Reagan, Bill Clinton, Princess Diana, Hillary Clinton, Ted Kennedy, North Korea's Kim Jong-un, Mario Cuomo, Arnold Palmer, Jay Leno, Liza Minnelli, Regis Philbin (salutation: "My Dear Trumpster") and many more.
Winfrey wrote to Trump after he sent her a book excerpt, apparently from his 2000 book, "The America We Deserve," in which he wrote that his "first choice for vice president would be Oprah Winfrey."
"Americans respect and admire Oprah for her intelligence and caring," he wrote.
"She has provided inspiration for millions of women to improve their lives, go back to school, learn to read, and take responsibility for themselves. If I can't get Oprah, I'd like someone like her."
On letterhead that says simply "Oprah," she replies: "I have to tell you your comments made me a little weepy," reports Axios.
"It's one thing to try and live a life of integrity — still another to have people like yourself notice."
Sergio Gor — president and co-founder (with Donald Trump Jr.) of Winning Team Publishing — told me: "Long before entering politics, Donald Trump lived an extraordinary life. No book highlights his iconic relationships like 'Letters to Trump.'"
The book sells for $99, or $399 for a signed edition.
The new book is expected to be published by Winning Team on Apr. 25.
This is the same publishing house that released Our Journey Together, a picture book about Trump's time as president, last year.
© 2023 Latin Times. All rights reserved. Do not reproduce without permission.