Donald Trump, if re-elected as the President of the U.S. again, is expected to fire some of the top executives from federal agencies, including the FBI and the CIA.
According to reports, Trump plans to sack FBI Director Christopher Wray and CIA Director Gina Haspel and Defense Secretary Mark Esper, as soon as and if he is re-elected as the President of the U.S. following the elections in November.
These executives are known to be a part of Trump's post-election execution list, which is expected to include other top shot executives across different agencies. This information has allegedly been provided by two White House sources.
Wray is expected to be the first one to be sacked by Trump once he is re-elected, followed by Haspel, the White House sources revealed. They further added how both of them are almost unanimously "despised and distrusted" by Trump's inner circle.
One of the sources confessed that Trump would have already fired them had the elections not been looming so close. Such actions may cause some disturbance and political unrest.
There are many reasons due to which Trump is said to be furious with Wray.
The first reason could be his failure to launch a formal investigation into the son of Joe Biden, Hunter Biden, and his business dealing with Ukraine.
The second could be Wray's testimony to the Senate Homeland Security Committee in Septembe
r, stating that the FBI has not found any election fraud associated with the mail-in ballots or otherwise.
Trump has been particularly opposing the use of mail-in ballots to cast vote, claiming that it leads to nationwide fraud. However, there is no proof that leads to election fraud.
Haspel, on the other hand, is said to be on Trump's firing radar because of her opposition to the Director of National Intelligence John Ratcliffe's declassification of documents to eventually assist with the review of Barack Obama's handling of the Trump-Russia investigation.
However, it is also said that Haspel may step down on her own, without Trump having taken any action and also, irrespective of what the election results are.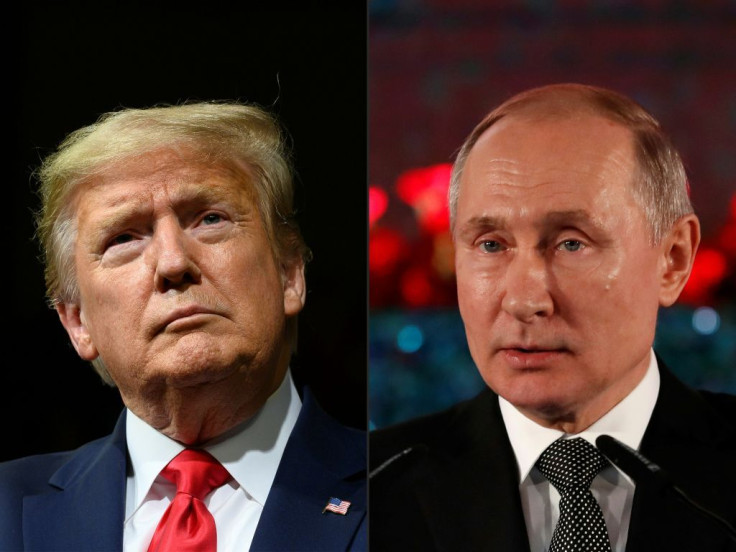 © 2023 Latin Times. All rights reserved. Do not reproduce without permission.