Jennifer Garner and boyfriend John Miller are reportedly very much in love with each other and are ready to take their relationship a step further. Allegedly, the couple is already planning a summer wedding with all the details lined up. But is the couple really getting married?
According to tabloid news, Garner had envisioned a summer wedding perfect for her and Miller. The venue reportedly will be on the actress' new Pacific Palisades home. The rumored bride to be has chosen her bridal gown — a simple, sexy white dress, the news claimed.
A celebrity wedding, however, will not be complete without an A-lister guest list. Celebrities like Reese Witherspoon and Kate Hudson topped the guest list. Garner's ex-husband Ben Affleck's mother, Chris Affleck, has confirmed attendance too, the news claimed.
Gossip Cop, however, gives insider information. And as it turned out, Garner and Miller, as much as they love each other, are not yet getting married. In fact, a source close to Garner revealed to Entertainment Tonight that the actress is "contemplating her relationship with Miller."
According to the source, the couple has been dating for less than a year, and they have been slowing things down since March. Despite the decision, the two wanted to spend more time together, and this is encouraged so by Garner's friends.
The insider also claimed that Garner and Miller are very compatible and share the same interests like fitness and healthy lifestyle. The insider divulged that the couple's chemistry is undeniable. Garner and Miller are exploring their relationship, and so getting married is not yet an option for the moment. Garner's focus is on her children and job.
It is not the first time that Garner and Miller were rumored to be preparing for a wedding. Earlier this year, Garner was reported by OK! to be pregnant and planning on getting hitched with Miller. The couple also allegedly planned on having a low-key wedding.
However, the news has been debunked and had been proven false as months passed, Garner's tummy remained the same and shows no signs of an incoming birth — plus until now Garner and Miller stay unmarried.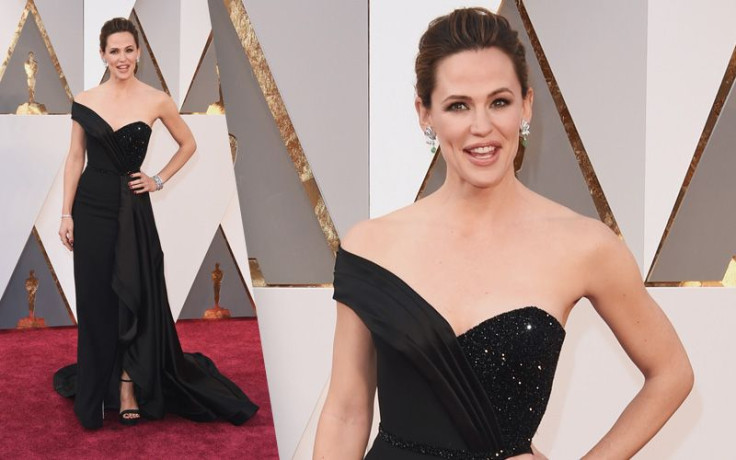 © 2023 Latin Times. All rights reserved. Do not reproduce without permission.