Prince Harry and Meghan Markle aren't strangers to ghoulish rumors, but a recent claim by "The Globe" just took things to a whole new level. "From Pothead Prince to Marijuana Mogul?" reads the headline of a recent report by the media outlet, suggesting that the Duke of Sussex is up to something questionable.
Harry and Markle are leading a peaceful life in California, away from the ruthless paparazzi. Turns out, gossip mills aren't too convinced of the couple's sobriety. Thus, came a freshly concocted story that hinted at how a billionaire termed Alki David -- an infamous scion of a wealthy Greek family, an heir to Coca-Cola – who's more than willing to fund Harry's potential project.
A questionable source in the report suggested that Alki David "wants to fund the 35-year-old Duke of Sussex to plant special hemp seeds." In the report, as claimed by Gossip Cop, David reportedly shared with the tabloid that, "It's a golden opportunity for Harry and Meghan [Markle]," adding that by growing David's grass, Prince Harry would, "be crowned the 'king of cannabis'!"
Just for the record, David has a scandalous history peppered with long-drawn battles with sexual assault charges against him since the past decade.
While nobody gets to predict what Harry and Markle's next move could be, the wild claims give an off-vibe about the entire speculation. Turns out, it wasn't the first time that gossip mills began to rustle up juicy narratives about the royal couple's "plans to buy a marijuana farm."
Firstly, Marijuana is legalized in California, so even if they were to buy a farm that grows it, that wouldn't really equate to treading on the wrong side of the law. But, going by how things are, it is very unlikely for the couple to associate with a legally troubled business mogul and worse, collaborate on a marijuana project with him.
Off the record, way too many claims have been made about Prince Harry that didn't really add up to his reality. It's about time tabloids keep their prying eyes to things that matter -- the pandemic, for instance.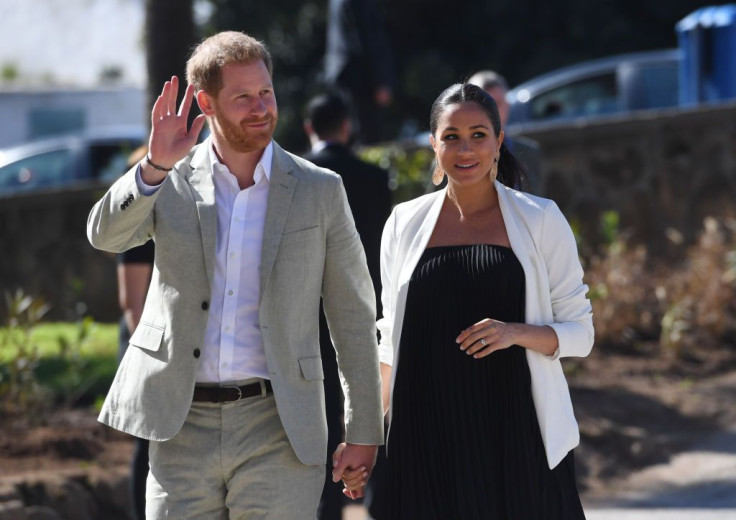 © 2023 Latin Times. All rights reserved. Do not reproduce without permission.