The family Dhabaleswar Behera had gathered in their village home in Orissa, India on Monday, May 17 to observe his first death anniversary.
Among the mourners were his two 26-year-old twin sons Luv Behera and Kush Behera. Shortly after, the twins tested positive for Covid-19. Within days the twins died due to virus-related complications. They are the second pair of twins who have reportedly died in India due to Covid-19 related complications.
The identical twins hailing from Chikili village, Ganjam district, Orissa had been working at a private company in Bhubaneshwar, Orissa. They had traveled back to their village to take part in the death anniversary rituals.
Two days after the rites were performed, Kush fell ill. Requiring medical assistance, he had to be admitted to the Bhanjanagar sub-divisional hospital. At the hospital, he tested positive for Covid-19. He remained in the hospital as his condition worsened, New Indian Express reported. On Thursday, May 20 Kush succumbed to Covid-19 related complications. His body was cremated without being returned to his family, as per protocol.
The day after Kush's death, Luv started showing symptoms that his twin had developed. He was admitted to the hospital on Saturday, May 22. He passed away on the same day due to Covid-19 related complications as well. The twins are survived by their elderly mother, Sambad reported.
Luv and Kush's death is the second case of twins passing away after contracting the novel coronavirus in India. Twins Joefred Varghese Gregory and Ralfred George Gregory passed away within hours of each other earlier this month.
The two brothers from Meerut, Uttar Pradesh had been working in Hyderabad. They returned to their home to continue working from home. Having turned 24 on April 23, the twins tested positive for Covid-19 the very next day. Following home isolation, their condition failed to improve. On May 1, after their blood oxygen fell below 90, they were admitted to a private hospital.
Shortly after being admitted, the twins' RT-PCR test came negative. The twins remained at the hospital as they still were recovering from the infection. On May 13 the family got a call that Joefred had passed away due to post-Covid complications. The twins' father claims that after getting the news he knew his other son would not recover as well. On May 14, Ralfred passed away due to post-Covid complications as well.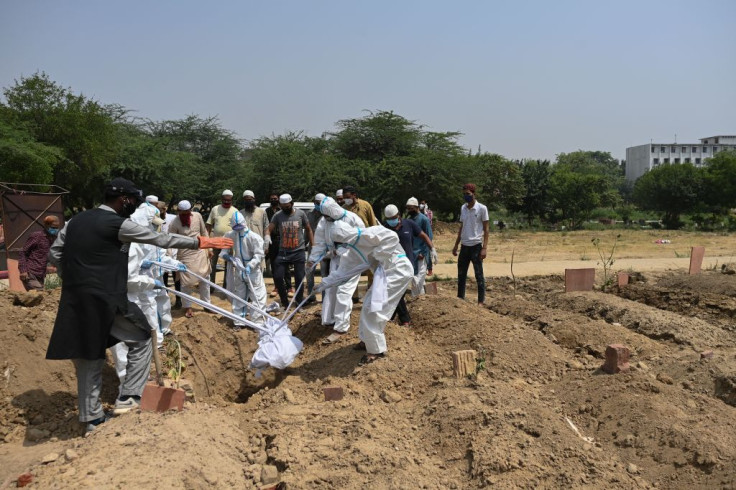 © 2023 Latin Times. All rights reserved. Do not reproduce without permission.