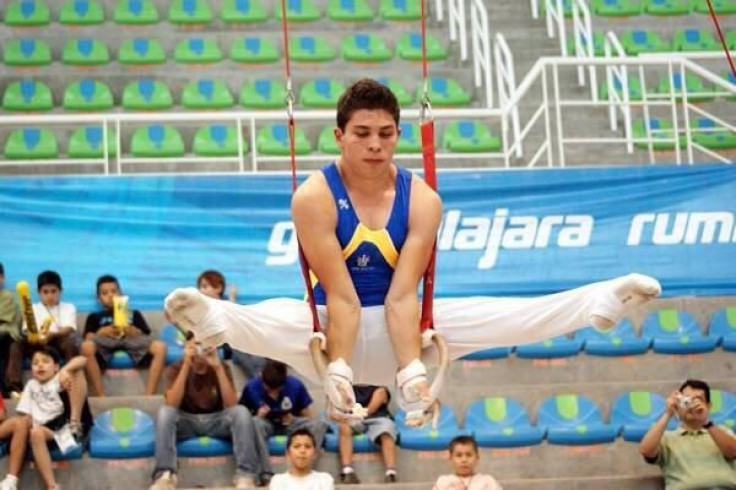 It's every parent's worst nightmare to outlive their child. It's another thing to not be notified of their death altogether. For Aida Moran, both of those nightmares became reality on Saturday.
Moran said she was sitting in her home watching the news when she started to receive messages of condolences. The messages didn't arrive from people in person, they didn't arrive via phone calls or text messages, no, they came from Twitter.
After reading the messages on her social media account, Moran frantically flipped channels to find information on her son. That's when she found out her son had been killed after a senseless dispute.
"It was unreal, first the news is telling me that my son is dead and then the social media messages start turning up like for example from the National Commission for Physical Culture and Sports that posted it on their Twitter account," said Moran.
Moran's son, Jaime Humberto Romero Moran, an Olympic hopeful for the Mexican national team was with his best friend Raul Trejo in Guadalajara, in the state of Jalisco. The two men got into an argument with an unidentified third man. The argument became heated and the third man pulled out a gun and shot both Jamie and Raul dead. Both men laid dying on the streets of the city as the man fled on foot.
Romero Moran, 22, was a skilled gymnast and thought of as one of the best in Mexico, if not the world. He was a member of the Mexican national team and had already qualified for the World Gymnastics Championships in Glasgow, Scotland later this year. He was the National Youth Olympic champion on the vault and finished second nationally on the pommel horse.
"He told me that the World Gymnastics Championships event where he was set to perform was a favorite qualifying event for the Olympics," said his Mother. "He was convinced he would bring Mexico back a medal in 2016."
When Mrs. Moran first heard the news via Twitter of her son's tragic death, she thought it was a cruel death hoax that people were playing on her. She had not received a single phone call or message from authorities, nor anyone she knew who might have gotten early word on her son.
"I have no idea why they didn't want to tell me about his death, and they also refused to give me any information about the murder enquiry," said a somber Moran. "It was a shock for me but also especially my daughter who was with me at the time."
Prosecutors confirmed that they indeed did not contact Mrs. Moran and told reporters that the reason they did not inform relatives was because "it was not relevant in the process of tracking down those to blame." As of the publication of this story, the man responsible for the murders of two young Mexican men who had their whole lives in front of them is still at large.
© 2023 Latin Times. All rights reserved. Do not reproduce without permission.