Former US President Donald Trump may have landed himself in soup, or to be precise, in an aerated drink controversy.

Trump had strongly urged his followers to avoid drinking the sugary beverage for political reasons but a bottle of what looked like Coca-Cola was spotted on the former president's desk, reported New York News Daily. The picture landed Trump in trouble as the Internet sleuths were quick to mock him for his hypocrisy.
The criticism started as he had called on supporters to boycott Coca-Cola for protesting US State Georgia's latest voting limits just days before the picture of him surfaced with a bottle that looks like the Diet Coke.
Georgia's Republican Governor Brian Kemp recently signed a new law that adds extra identification requirements for absentee ballots, bans the use of drop boxes, and makes it illegal to give voters water or food while they wait. Major League Baseball, Diet Coke, and Delta Airlines have all opposed the state's current discriminatory voting rights rule, and Trump had called for a boycott.
The former POTUS's liking for Diet Coke has not been discreet, but the Twitterati feels there has been an attempt to deliberately hide the bottle in the picture. The Twitter users located the bottle tightly tucked behind a telephone on the desk Trump was seated at. The picture was posted by Stephen Miller, Trump's aide who had clicked a picture with the former president after a "terrific meeting" with him at the Mar-a-Lago resort in Florida, Independent reported.
Earlier, journalists had noticed a resolute button on Trump's desk that would alert his butler to serve him Diet Coke whenever he wished for it. The button seems to be missing from the Oval Office since Joe Biden's tenure has begun. Among other things on the desk, there is also a piece of metal that was actually used in the construction of the US-Mexico wall. This was given to him as a trophy when he visited Calexico, California in April 2019.
This was the first time since Trump's exit from the Oval Office that Trump was pictured in his new Florida office.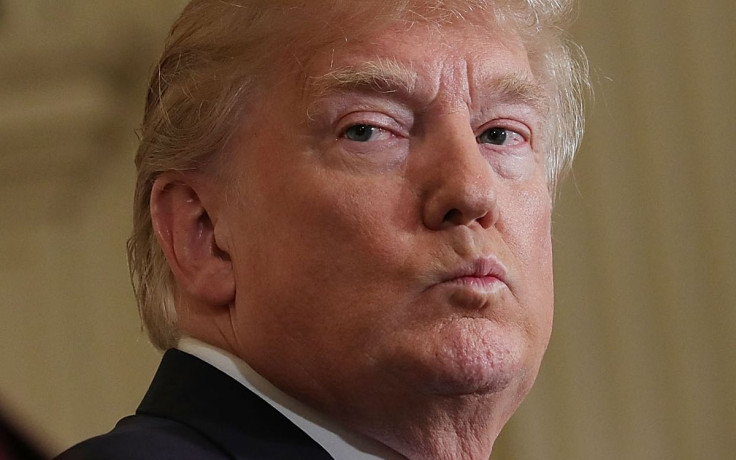 © 2023 Latin Times. All rights reserved. Do not reproduce without permission.