A police investigation is underway after two seemingly romantically involved women were found dead on Tuesday, Aug. 3, in a suspected murder-suicide at a hotel room near the Las Vegas Strip.
The victims, two black women, believed to be in their mid-to-late 30s, were discovered dead inside a hotel room in the Palms Casino Resort situated at 4381 W. Flamingo Road, Las Vegas at around 3 p.m. on Tuesday.
The bodies were discovered by the hotel security when they visited the hotel room to find why the guests had not checked out. As they couldn't get in due to the security latch behind the entrance, hotel maintenance employees had to force open the door before stumbling upon the remains lying on the hotel bed with visible gunshot wounds on their bodies, according to Fox News.
Metropolitan Police Department homicide Lieutenant Ray Spencer said that the women were suspected to be "romantically involved" based on a note left in the room. Spencer reportedly declined to elaborate on the note and the content within, the Las Vegas Sun reported.
Investigators believe the women died within the past 12 hours of being discovered.
"We know that at least one of them was alive at 5 a.m.," Spencer said. "From a note that was left in the room, we believe that they are going to be, at least, somewhat romantically involved," he added.
Investigators are reportedly not sure whether both women died at the same time and are working with hotel security to find any leads through video surveillance footage, according to the Las Vegas Review-Journal.
"We're still trying to positively identify both of them. We have some preliminary information that leads us to believe they are locals," Spencer said.
In a similar but unrelated story, the body of a 60-year-old American citizen was reportedly found dead inside a hotel in Egypt under mysterious circumstances, Sada Al-Arab reported.
The unidentified man was reportedly discovered dead by security services inside a room in the Al-Haram area in Giza, outside Cairo. The man was last seen with his girlfriend who accompanied him to his hotel room.
The police are awaiting the autopsy reports to determine the cause and circumstances surrounding the death and to figure out whether there has been any foul play involved.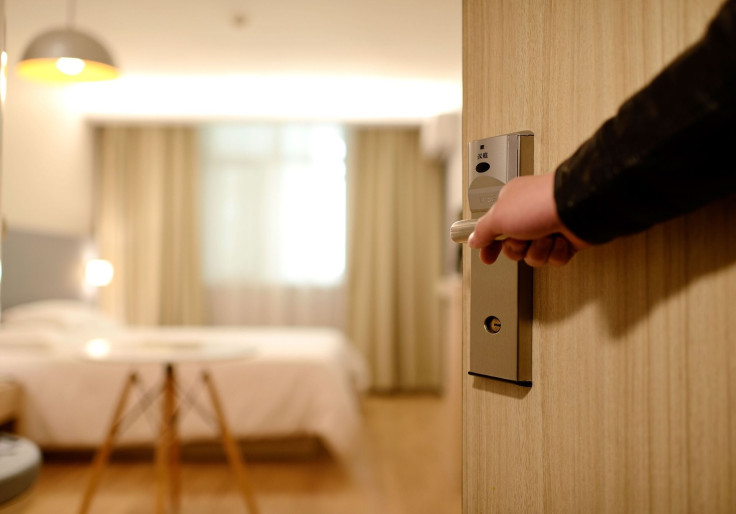 © 2023 Latin Times. All rights reserved. Do not reproduce without permission.