The 29-year-old daughter of general Edward Katumba Wamala is dead after the vehicle she was riding was attacked by unknown assailants in Kamala, Uganda. The incident is believed to be a targeted attack with the gunmen reportedly monitoring the vehicle as it was leaving the residence of Katumba Wamala's home.
According to local authorities, Minister of Works and Transport Brenda Nantogo was leaving the residence in the upmarket Kampala suburb of Kisasi when unknown assailants on motorcycles opened fire. The Minister of Works and Transport and the driver of the vehicle were killed in the attack, CNN reported.
"The assailants, who were four in number, were riding on two motorcycles with concealed number plates, pulled up next to [General] Katumba Wamala's car and shot several bullets that instantly killed Nantogo Brenda and Haruna Kayondo," police said in an official statement.
Uganda's President Yoweri Museveni said via Twitter that he has already conversed with Katumba Wamala twice and that he is being well taken care of. He also added that they already have leads on who is behind the shooting incident.
Videos showing the daughter of Katumba Wamala in a bloodied shirt along with Katumba's driver dressed in a military uniform. Both were rushed to the hospital but unfortunately did not make it.
It appears that Katumba was already aware that he and his family were in danger. He had already informed his family that there were threats to their lives. According to Diana Katumba, one of Gen. Katumba's daughters, there were threats passed this year. She did not get into details.
"He had mentioned it [threats] in passing this year when we were here as children but it did not seem serious. He did not give details so we cannot tell whether it was politics or something else," the daughter stated.
The vehicle was on its way to Najjanakumbi for funeral preparations of his mother-in-law, Elizabeth Mukasa, who passed away on Monday night before men in motorcycles peppered it with bullets.
"Brenda acted as a shield. If it was not for her, dad would be dead and that is what is most painful to him. No parent wants to bury their children," Ms. Diana stated.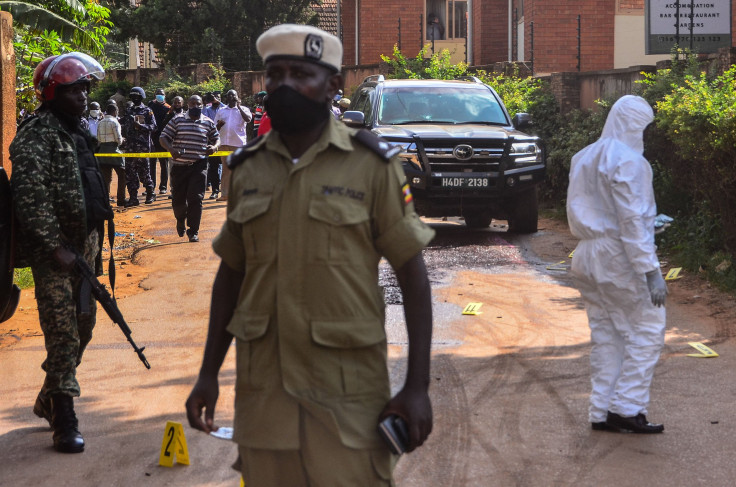 © 2023 Latin Times. All rights reserved. Do not reproduce without permission.