The U.K. government has secured deals for a combined 90 million doses of two experimental coronavirus vaccines. A top government official has revealed that the agreements are aimed at increasing the chances of obtaining a vaccine that will work for the U.K. population.
On Monday, business secretary Alok Sharma revealed that the U.K. government had inked a deal to purchase 30 million units of the coronavirus vaccine being developed by BioNTech and Pfizer. The companies announced last week that the phase 1 trials of their vaccine turned out positive, meaning it is safe for human use.
The government also signed another deal with French company Valneva, which is not among the early frontrunners in the race to develop a vaccine against COVID-19. The agreement is to purchase 60 million doses of the vaccine once it has been proven safe and effective. The U.K. government also secured an option to buy 40 million more doses if necessary.
"The hunt to find a vaccine is a truly global endeavor and we are doing everything we can to ensure the British public gets access to a safe and effective coronavirus vaccine as soon as possible," said Sharma. "This new partnership with some of the world's foremost pharmaceutical and vaccine companies will ensure the U.K. has the best chance possible of securing a vaccine that protects those most at risk," she added.
Groups involved in the vaccine search are using various approaches in developing a safe and effective shot against COVID-19. The BioNTech-Pfizer candidate is an mRNA vaccine, which uses genetic code rather than the virus itself in developing a vaccine. Valneva, on the other hand, is developing its vaccine candidate using a more traditional approach, which is through a whole inactivated virus.
While Valneva is not a frontrunner in the vaccine search, the U.K. government has expressed enthusiasm for the company's coronavirus vaccine because its factory is located in Livingston, Scotland. The U.K. government is reportedly contributing to the costs of the company's clinical trials and is negotiating funding to expand Valneva's factory in Scotland to create more jobs for the Brits and boost the U.K.'s economy.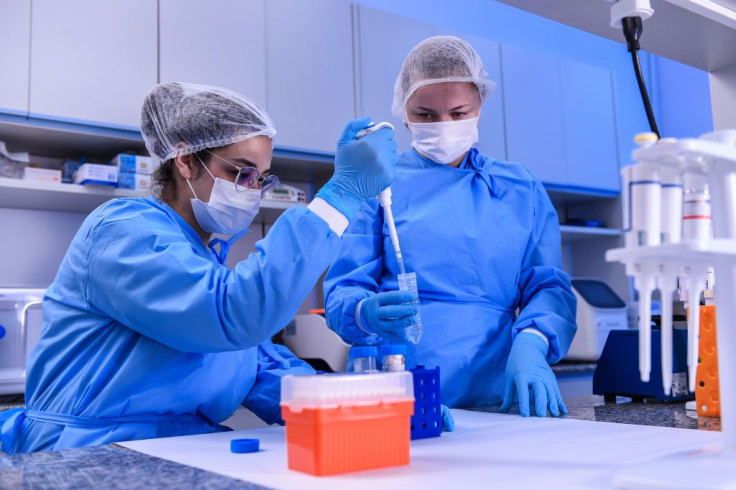 © 2023 Latin Times. All rights reserved. Do not reproduce without permission.