Ukrainian spy chief Major General Kyrylo Budanov claims that Russian President Vladimir Putin has only two years to live despite failing eyesight and struggling with other "grave" ailments.
According to Budanov, spies in Kyiv were able to infiltrate the Kremlin and amass enough proof and details based on "human intelligence" to support the assertions. The general claimed in an interview that Putin does not have a long life ahead of him.
The intelligence head of Ukraine's comments is the most recent in a string of stories that have been circulating since the start of Russia's war against Ukraine about the despot's failing health. Earlier this month, when meeting with his defense minister, Sergei Shoigu, Putin was captured on camera aggressively holding a table.
Later, as Putin gave a trophy to Russian filmmaker Nikita Mikhalkob in Moscow, the Russian president was observed trembling and appearing wobbly on his feet. The Kremlin leader allegedly had a "sharp sickness, weakness, and dizziness," in May, according to Mirror. In that same month, Putin appeared feeble while getting up from his chair during a video conference with authorities.
The Russian president's swollen cheeks and trembling limbs when in public have sparked a lot of questions about his health. The rumors also surface after Western sources claimed that Russians are increasingly speculating about who will follow the oppressive tyrant after his death.
Authorities, however, omitted a deadline and said that there was an "immediate threat" concerning Putin's future rather than simply "more chatter" to his hold on power. An official claimed that there were rising discussions regarding the Russian president's replacement in the near future, even if the loss of support for him is probably too late to end the war quickly.
Insider claims that Budanov's most recent statements follow those he made last month in which he claimed Putin had cancer. The health of the Russian president has long been a heated topic, but in recent months because of Moscow's conflict with Ukraine, it has been even more so.
In 2012, after Putin vanished from view and postponed multiple meetings, the Kremlin last acknowledged that he was ill. The Kremlin leader allegedly has major health concerns, although Russian authorities have consistently denied this.
The accusations coincide with claims made by an unnamed Russian agent to FSB defector Boris Karpichkov that Putin was experiencing headaches and vision loss. The unidentified officer claimed that they had been informed that the head of the Kremlin was suffering from headaches and required sheets of paper with everything printed in large letters in order to read what he would say when he appeared on television.
In support of earlier claims, the Russian spy added that the president's limbs were now also "shaking uncontrollably" According to General SVR, Putin's physicians informed him that the operation might render him temporarily unable to function, at which point he could temporarily delegate leadership of the nation to an aide until he fully recovered, as reported by the Independent.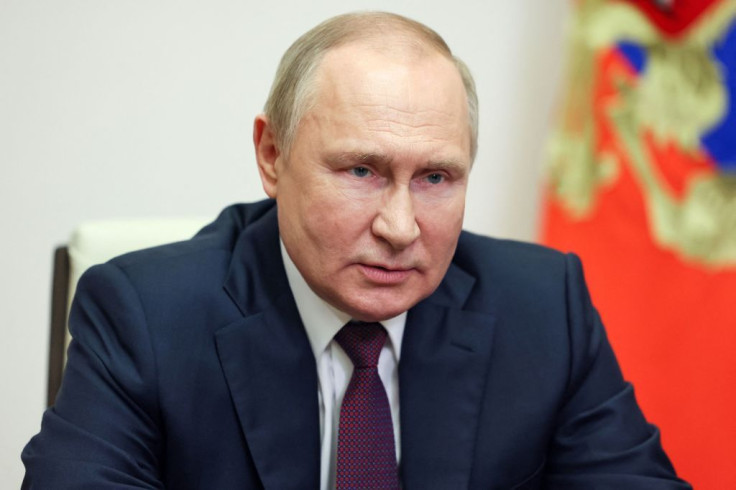 © 2023 Latin Times. All rights reserved. Do not reproduce without permission.