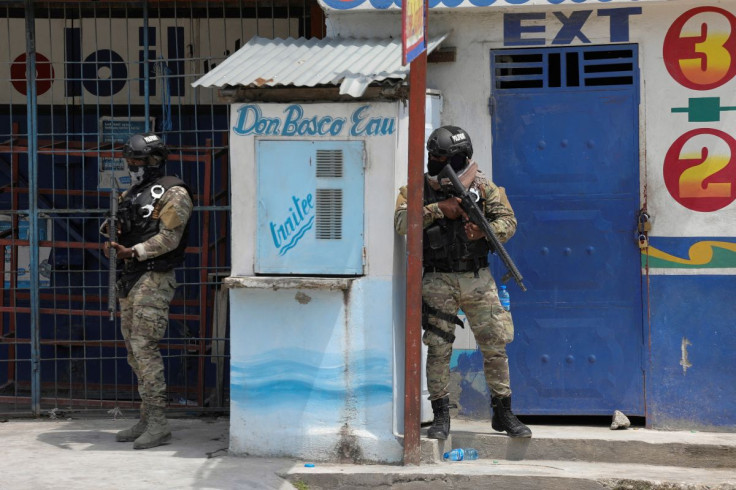 International aid has not met Haiti's growing humanitarian needs, said United Nations Secretary-General Antonio Guterres, who visited the country's capital Port-au-Prince on Saturday.
According to Al Jazeera, the Saturday visit was Guterres' first trip to the impoverished country as head of the UN. It was meant to put the spotlight on the crises that the people of the country are facing. Apart from natural disasters, they are struggling to combat violent gangs that have mostly taken control of Port-au-Prince.
Following a meeting with the country's Prime Minister Ariel Henry, Guterres told reporters that they must put "Haiti on the international political map and make the tragedy of the Haitian people the international community's top priority."
He shared that he met Haitians and he felt the "exhaustion of a population that has been facing a cascade of crises and unbearable living conditions for too long."
The UN chief said that if they do not act now, violence and instability will have a lasting impact on generations of people of Haiti. He reiterated his call to all partners to increase their "support for the national police – in the form of financing, training or equipment."
Nine months ago, he had proposed that one or more countries send a "rapid action force" to support the country's security services. But no such force has been deployed so far as no country has shown interest.
Guterres said that on the humanitarian front, the needs are going up, but "the international response is not."
The UN chief and Henry talked about the importance of a security force to control gang activity so that humanitarian aid can be distributed, the economy can be expanded and stronger political processes can be developed.
Guterres said that they are in full agreement about the need for the international community, the UN Security Council and member nations to "provide the necessary forces for the international community to come and support the Haitian police."
He said that elections were also a topic of discussion, as per Reuters.
In 2021, Henry took power just days after President Jovenel Moise's assassination, but he has repeatedly postponed elections. He cited first an earthquake in August 2021 that killed over 2,000 people, and then gang violence for not holding elections. Henry had said that he will leave office by Feb. 7 next year.
Diplomats said that there has been a lot of support for Guterres' proposal to create a rapid action force. Many countries have reportedly expressed interest in contributing but they have been wary of supporting the unelected administration under Henry.
Amid all the chaos and instability, about 73,500 people fled the country in 2022, said the UN refugee agency.
© 2023 Latin Times. All rights reserved. Do not reproduce without permission.