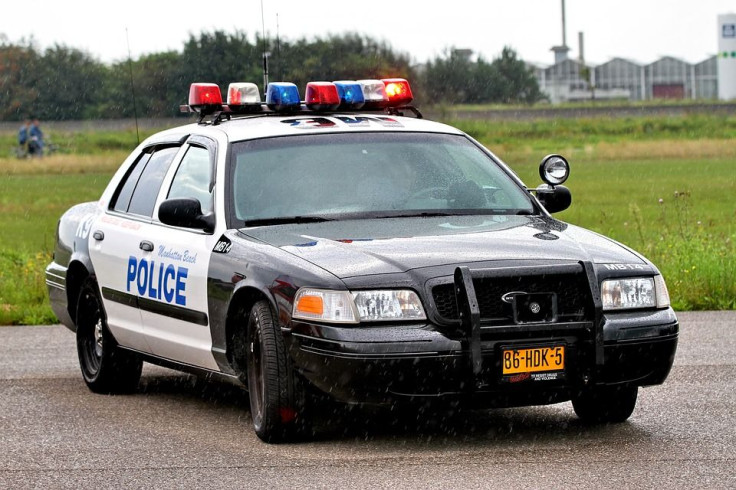 A video of two police officers having sex has gone viral after a passerby caught the shameless cops in a compromising romp inside a squad car. The steamy video was recorded in a vacant waste ground within the municipality of Ecatepec de Morelos, in Mexico City.
Warning: Explicit content
According to Mundo Hispanico, both officers were on duty and in uniform when they were filmed engaging in their risque rendezvous in the CTM 14 neighborhood in Periférico Oriente.
In the 27-second video, the camera seemed to be recording from the rear end window of the patrol car as the person slowly approached the vehicle. The police car doors were open, at which a female police officer could be seen straddling a male officer in the passenger seat.
The female officer's top was unfastened and could be seen naked from the waste down. Her fellow male officer lover was reclined with his shirt open. The pair seemed apparently lost in their moment of passion unaware that they were being filmed. While the video continued to roll, the female officer's groans were also captured.
The video that was shared on social media went viral and came to the attention of local authorities. The Municipal Police of Ecatepec reported that the two officers in question have been relieved from their positions and given marching orders for breach of discipline.
Internet users who have seen the video immediately took to social media to express their strong criticism of the police officers. One keen-eyed observer claimed the male officer seemed to be handcuffed in his seat during the tryst. "And this is how police are procreated in Ecatepec, what a more innovative way, with good reason they all look alike," one comment read.
Another netizen wrote, "I cannot believe that this type of public servants are committed to protecting citizens, the municipality is falling more and more in crime in public transport, police officers like these do not deserve to receive a salary from our taxes."
Ecatepec is listed to have one of the highest rates of violence in the country, and having witnessed its police officers engaging in public sex during working hours has gained much ire and criticism from citizens.